Since its inception, PRIME has been driven forwards by the tireless work of its Board members.
In recent years, we have taken the opportunity to broaden the range of backgrounds, experience and skill sets around the Boardroom table. This is part of our ongoing strategy to ensure that the Board reflects the broad make-up not just of PRIME's members but also its partners, stakeholders and representatives of the social mobility sector. At the end of 2019, we further expanded representation to include our alumni network.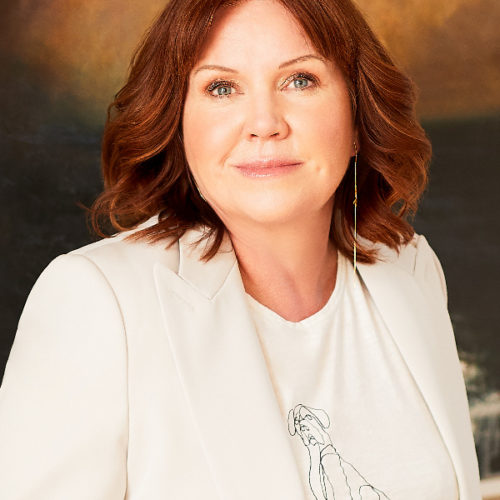 Elizabeth Robertson has played a role in many of the most important criminal and regulatory investigations in the U.K. over the last 20 years, giving her significant understanding of the priorities of the U.K. prosecuting authorities such as the Serious Fraud Office, the Financial Conduct Authority, HM Revenue and Customs and the Competition and Markets Authority.
Elizabeth was recognised for supporting and promoting diversity throughout her career. This includes mentoring women across the white collar practice area and investing significant time supporting young professionals. She was also recognised recently by Global Investigations Review for creating diverse teams and her openness about sharing her own experiences.
Elizabeth is the founder of the London Chapter of the Women's White Collar Defense Association, an organisation that promotes diversity in the legal profession, facilitates networking and business development, and provides educational programming, and was, until recently, the London Chapter Leader.
Elizabeth has a strong commitment to pro bono work, particularly in matters regarding women's rights, anti-corruption and immigration and asylum seeking.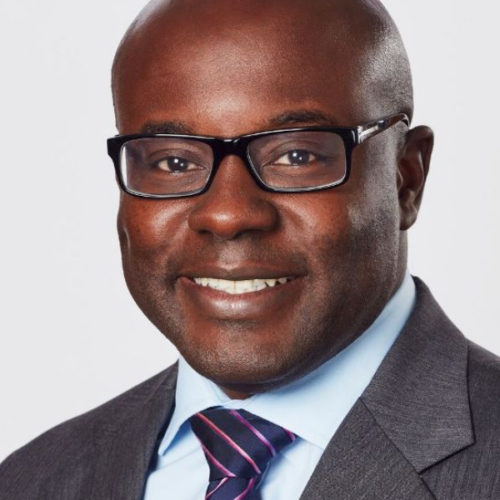 David is a restructuring law specialist and partner in the Finance, Projects & Restructuring practice at DLA Piper. He is a noted practitioner in the Legal 500 directory (2016 & 2017) and has been nominated for multiple industry awards including the UK Diversity legal awards lawyer of the year (2017 & 2018).
He holds multiple voluntary roles, on top of being a full time legal practitioner, focused on developing the skills, aptitude and confidence required to gain access to the employment in the legal sector for underrepresented groups. He is a supporter of the Greenhouse Sports charity which runs pre and after school clubs for thousands of school age children, often in schools with specific challenges, throughout London, harnessing the power of sport to build and develop key skills and disciplines in young people, and a mentor in the Career Pathways programme run by the Black Solicitors network. At his firm David has played a key role on the London People Development Board and in the launch of the firm's Multicultural Resource Group.
David also helps to steer DLA Piper's Head Start UK programme, a long term, holistic initiative supporting students from lower socioeconomic backgrounds enter and succeed in the legal profession.
He believes that increasing diversity and social mobility in the legal profession is not only a matter of equity but also critical to future success of any legal business and promoting the continued relevance and excellence of the legal profession. David was born in Lambeth and grew up in Lewisham, South East London.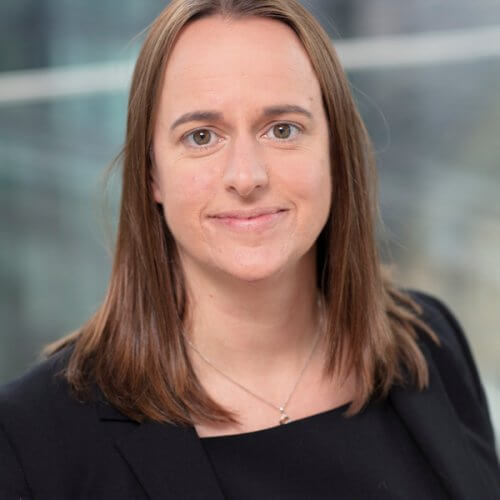 Jenny has been with Morton Fraser Lawyers since 2008 and became the chair in 2021. Since taking on this role, Jenny immediately set out to put in to place a vision for a more inclusive industry.
Jenny is an advocate for social inclusion within the Scottish legal sector. She is particularly impassioned about breaking down barriers to social mobility, and the financial and social barriers to gaining a legal education.
At Morton Fraser, we believe that everyone, no matter their background, gender, sexuality, ethnicity or religion, should have the opportunity to reach their full potential in a workplace that is inclusive, respectful and welcoming. We want to create a culture where everyone's unique voice and lived experience are both heard and seen.
We're also passionate about actively addressing underrepresentation and breaking down systemic barriers for those wishing to pursue a career in the legal profession. Our current achievements in this area have included Rare recruitment for trainees from social disadvantaged backgrounds, our PRIME work placements providing wider and fairer access to school pupils interested in a career in law, and our recent participation in the Black Professionals Scotland Programme. We are also a Disability Confident Employer.
Jenny is a partner in our Litigation division, and specialises in personal injury and professional negligence law. She lives in Edinburgh with her husband and two young children.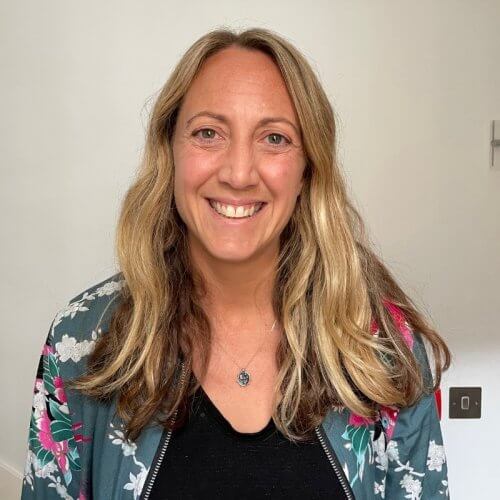 Katy is the Director of Programmes at The Sutton Trust, an organisation championing social mobility through programmes, research and policy influence. Many member firms run their PRIME work experience using the Sutton Trust's Pathways to Law Programme, offering the opportunity to explore what entering the legal profession might look like.
Katy started her career in corporate restructuring working for EY, FTI Consulting and HSBC before moving into the not-for-profit sector focused on delivery of youth programmes. Her passion is in equality of access and seeing young people thrive. Previous roles include Director at Education and Employers for the Inspiring the Future programme connecting state schools with volunteers from the world of work and leading programme delivery of the International Citizen Service at VSO. Katy is also a school governor for a primary school in Brighton, a trustee of Brighter Futures Zambia and sits on the RHS Education Committee.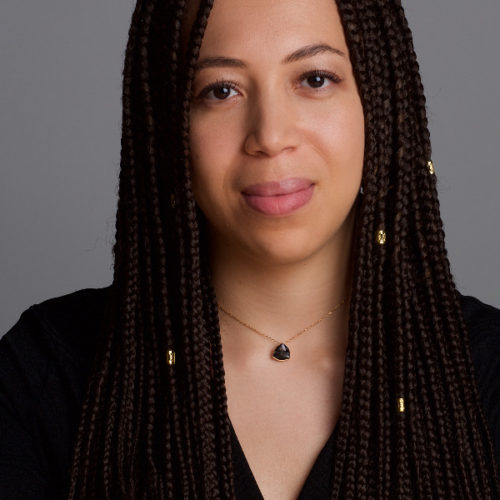 Naomi Kellman is Rare's Senior Manager for Schools and Universities. She joined Rare in 2011 and founded Target Oxbridge, a programme that has helped over 300 Black African and Caribbean students secure Oxbridge offers. Naomi spent 2012 – 2015 working on education policy at the Department for Education and the Treasury. She has co-founded the BAME Fast Stream Network and the Oxford Black Alumni Network and has made appearances on national news channels to discuss diversity in education and recruitment. She is a member of the Foundation Oxford Advisory Group and the University of Oxford History Faculty's External Advisory Panel.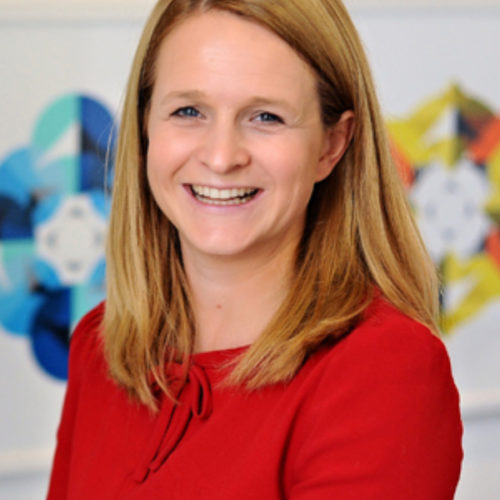 Lucy is an employment lawyer and partner in the Employment and Immigration team at Lewis Silkin. Lucy heads Lewis Silkin's office in Cardiff and sits on the Firm's management board as the partner representative for diversity and inclusion, and CSR and sustainability.
Lewis Silkin's story is a story of social mobility. Lewis Silkin (the man) was born into a family of Jewish Lithuanian refugees. His family was poor but determination and hard work won him a scholarship to Oxford University. The opportunity to study was lost when, due to his social status, his headmaster reputedly advised the University "this boy will not benefit from a university education". Undeterred, Lewis Silkin worked in the London Docks until he spotted a notice in the window of a firm of solicitors seeking a 'bright lad'. He was appointed as a clerk, eventually becoming an articled clerk and qualifying as a solicitor (going on to represent Peckham in the House of Commons and sit in the House of Lords).
This history is at the core of our culture and our values and it drives our commitment to ensure that access to the legal profession is open and fair and that the profession itself is diverse and socially inclusive.
In 2020, Lewis Silkin welcomes our first legal apprentices (an apprenticeship scheme aimed at those unable to benefit from a university education and running alongside out training contract scheme). Alongside our work with PRIME, we continue to host work experience weeks and open days across our offices and work with both primary and secondary school age children to improve their skills and introduce the possibility of a career in law.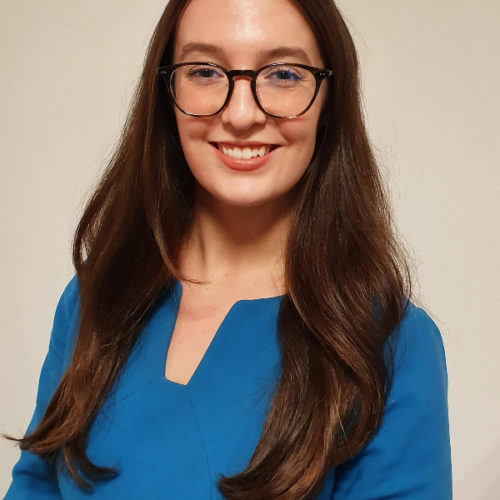 Molly grew up in the Midlands, attended comprehensive schools and was the first person in her family to go to university. As a student, Molly participated in the Sutton Trust Pathways Plus and Rare Recruitment Discuss programmes, which focus on improving social mobility within the legal sector. After completing her training contract, Molly joined the commercial disputes team at Freshfields Bruckhaus Deringer as an associate in March 2020.
Freshfields is a founder member of PRIME and is proud of its partnerships with social mobility organisations such as Aspiring Solicitors and Rare Recruitment. Freshfields currently uses Rare's Contextual Recruitment System and has contributed to the development of their new unconscious bias training tool 'Hemisphere'. In 2020, Freshfields launched the Aspiring Professionals Programme (APP) in partnership with the Social Mobility Foundation, targeting Year 12 students living in the UK's social mobility cold spots.
Molly sits on Freshfields' Social Mobility Network committee, mentors students on the Aspiring Solicitors START and APP schemes and supports the firm's other social mobility schemes, including the award-winning Stephen Lawrence Scholarship, which was designed to address the disproportionate under-representation of black and black mixed-race males from less privileged backgrounds in large commercial law firms.
Molly's personal experiences have made her passionate about advocating for social mobility and diversity within the legal profession. She looks forward to continuing to work with the PRIME Board to challenge the barriers which prevent less privileged students from accessing and succeeding within the sector.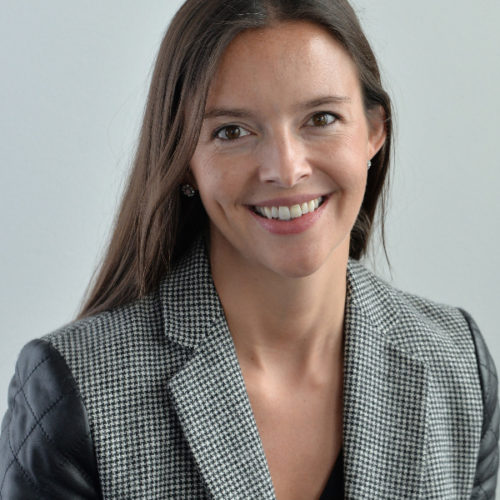 Sarah started her career as a corporate lawyer at CMS in London, advising on major M&A for a range of sectors. Sarah then moved in-house to BT plc where she was Chief Counsel Commercial & Operations. She was a member of the BT D&I Committee, establishing work experience and mentoring schemes.
Sarah is also a Trustee of the Social Mobility Business Partnership.
Sarah is passionate about promoting diversity and inclusion in business and sits on the PRIME board as the in-house representative. Sarah believes that those who have been fortunate enough to succeed to senior positions in the legal sector have a responsibility to broaden access to the profession, and to ensure talent can succeed regardless of personal circumstances.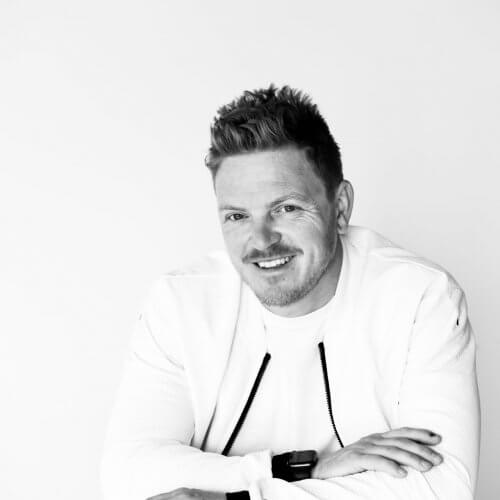 After attending the famous Italia Conti School of Dramatic Arts, Andrew enjoyed a successful career working as an actor on stage, television and film.
He then moved behind the camera to found Stock and Bokeh, a film production company specialising in narrative and branded content. Andrew also recently founded sb.inc, a creative agency primarily offering creative marketing solutions to law firms and legal education partners.
Andrew's core belief is that people don't remember what they see, they remember how they feel, therefore he is keen to work with PRIME advising on creative execution and driving engagement to highlight and improve access to the legal profession.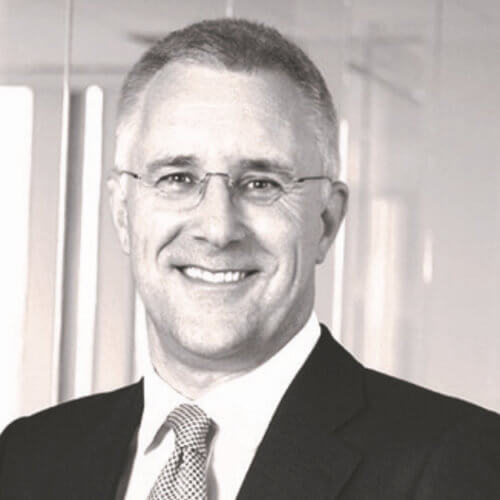 Tim Smith was born and raised in Northampton, attending local comprehensive schools followed by a law degree at Nottingham University before returning to Northampton and training with a local firm there. After two years working in Peterborough after qualification he joined the firm now known as Bryan Cave Leighton Paisner LLP in 1996 and has been a partner since 2001. He specialises in planning and environmental work.
Tim was firmwide Graduate Recruitment partner at BCLP for 6 years and since 2014 has co-headed the firm's Social Inclusivity & Ethnicity group. BCLP is a long-term supporter of PRIME, delivering sessions to students through its Career Kickstart (or "CKS") programme. In this time the firm has developed a CKS alumni network and has had the pleasure of seeing several CKS alumni prosper at University before going on to secure training contracts at BCLP or at other leading law firms.
Tim chaired the Advisory Board to PRIME from 2020. In addition to his work with PRIME he is a Trustee of both The Bridge Group and the Aspiring Solicitors Foundation, as well as being a member of the Working Party supporting the City of London's Socio-Economic Diversity Taskforce promoting greater diversity at senior levels within the financial and professional services sectors.
Outside of the legal day job Tim was appointed as a part-time Tribunal Judge in 2013 and as a Deputy High Court Judge in 2019, sitting in the Queen's Bench Division. He is a Guide on the Judicial Office's outreach programme for those interested in applying for judicial appointment and was a Law Society member of the working group that created the Pre-Application Judicial Education (PAJE) course. He is also a Council member of the civil liberties and human rights charity JUSTICE having been a member of two JUSTICE Working Parties reporting on judicial diversity.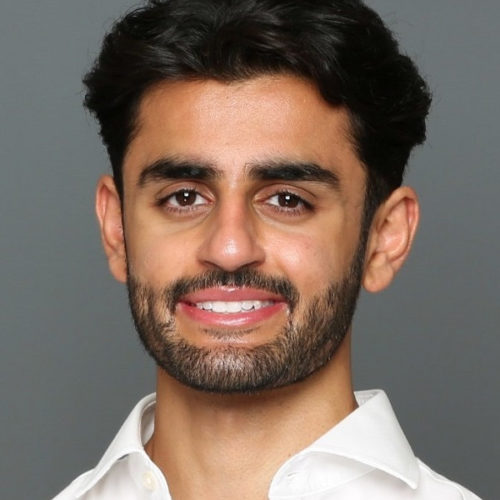 Arun is an associate at Kirkland & Ellis. He is a PRIME Alumnus, and works alongside other diversity and inclusion programmes targeted at facilitating social mobility in law, including SEO London, Aspiring Solicitors and MyKindaFuture.
Being a PRIME alumnus himself, he recognises the impact that work experience and engagement with law firms can have on young people interested in the legal sector. He feels lucky to have come across PRIME when he did, and credits the programme for playing an instrumental role in securing several training contract offers at major international law firms.
Arun observes, however, that numerous students will not have this 'lucky moment,' and therefore is passionate to ensure that as many young people as possible can gain exposure to the legal field.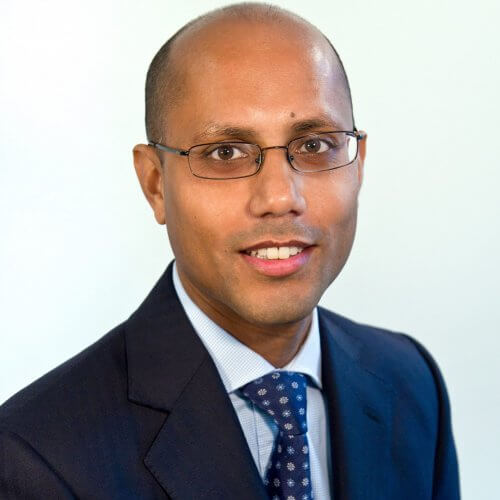 Khasruz Zaman, previously a partner at a leading international law firm, spent over two decades working as a corporate lawyer specialising in M&A in the banking and financial services sector.
Khasruz is passionate about developing and promoting talent from diverse backgrounds and decided to take on a new challenge and signed up for the Now Teach programme – an initiative to encourage professionals to change career and teach in challenging schools in deprived areas.
Khasruz is now teaching Maths at one of the Harris secondary academies in South London. In addition to teaching Maths, Khasruz has taken on additional whole school leadership responsibility for devising and implementing the "Top Talent Programme", with a view to improving academic outcomes and unlocking the full potential of students from all backgrounds by providing them with more opportunities and experiences to prepare them to succeed in their future careers.
Beyond school, Khasruz has been involved in a range of initiatives to promote diversity and social mobility, including Now Teach campaigns to encourage more professionals to change career to become teachers. He has also been featured in The Lawyer and The Telegraph and has written an article on race and diversity which was published in The Independent.
In his previous career as a corporate lawyer, Khasruz was recognised as a leading M&A practitioner in the banking and financial services sector and his team received multiple awards, including "M&A Team of the Year" and "Deal of the Year" nominations and awards from Legal Business, The Lawyer and European Counsel Awards. He also received a "Rising Star of Legal Services" award from Financial News.
Khasruz was born in Bangladesh and moved to the UK at the age of eight. He went to a comprehensive state school in Smethwick (Birmingham) before going on to study Law at King's College London.