Since its inception, PRIME has been driven forwards by the tireless work of its Board members.
In recent years, we have taken the opportunity to broaden the range of backgrounds, experience and skill sets around the Boardroom table. This is part of our ongoing strategy to ensure that the Board reflects the broad make-up not just of PRIME's members but also its partners, stakeholders and representatives of the social mobility sector. At the end of 2019, we further expanded representation to include our alumni network.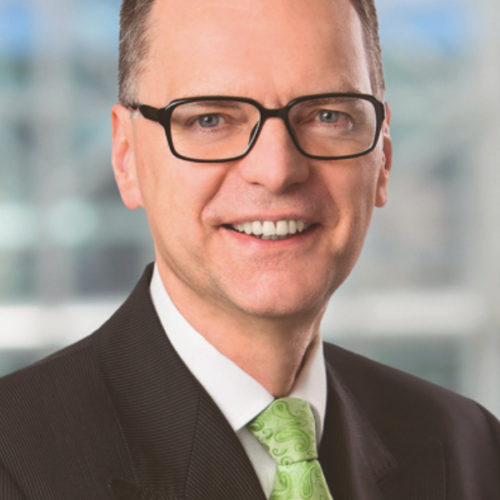 Nicholas was born in a rural and largely working class village in Lincolnshire and was the first member of his extended family to go to university. He began his legal career working in-house before moving into private practice as a partner with what was to become CMS.
He joined Hogan Lovells in 2000 and served as the global Chair of the firm from 2012-2018, retiring from the partnership the following year. He is now a Senior Counsel consultant to the firm. In June 2021, he became Interim Head of Legal at The Crown Estate
Nicholas is committed to increasing diversity and social inclusion. He is a member of numerous related bodies, and is a Trustee and past Chair of Making the Leap, as well as the Executive Chair of PRIME. He is also an Independent Member of the Council of the University of Exeter.
Nicholas, and Hogan Lovells, believe that access to the legal profession must be open and fair, and that perceived and actual barriers that deter talented individuals must be removed.
Hogan Lovells are signatories of the Social Mobility Compact, and founding members of both PRIME and the Pathways programmes, focused on social mobility within the legal sector in partnership with The Sutton Trust.
Since 2008 the firm has hosted 28 open days and 13 work experience programmes, through Ladder to Law, a bespoke programme which started in 2010. In that time more than 240 students have attended workshops, open days, and work experience programmes. Students are all from state schools and will have one or more contextual flag. Since PRIME was founded in 2011, the firm has provided work experience to over 200 Year 12 students through the Pathways to Law programme.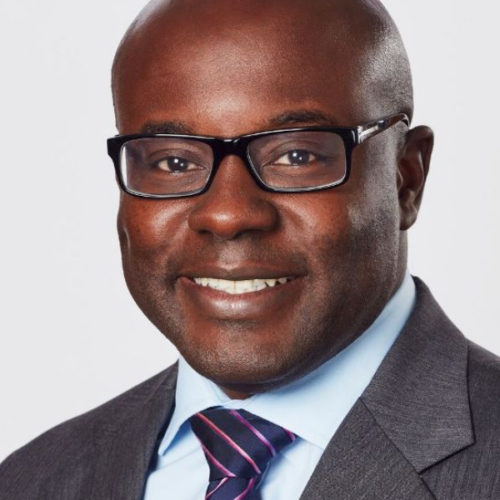 David is a restructuring law specialist and partner in the Finance, Projects & Restructuring practice at DLA Piper. He is a noted practitioner in the Legal 500 directory (2016 & 2017) and has been nominated for multiple industry awards including the UK Diversity legal awards lawyer of the year (2017 & 2018).
He holds multiple voluntary roles, on top of being a full time legal practitioner, focused on developing the skills, aptitude and confidence required to gain access to the employment in the legal sector for underrepresented groups. He is a supporter of the Greenhouse Sports charity which runs pre and after school clubs for thousands of school age children, often in schools with specific challenges, throughout London, harnessing the power of sport to build and develop key skills and disciplines in young people, and a mentor in the Career Pathways programme run by the Black Solicitors network. At his firm David has played a key role on the London People Development Board and in the launch of the firm's Multicultural Resource Group.
David also helps to steer DLA Piper's Head Start UK programme, a long term, holistic initiative supporting students from lower socioeconomic backgrounds enter and succeed in the legal profession.
He believes that increasing diversity and social mobility in the legal profession is not only a matter of equity but also critical to future success of any legal business and promoting the continued relevance and excellence of the legal profession. David was born in Lambeth and grew up in Lewisham, South East London.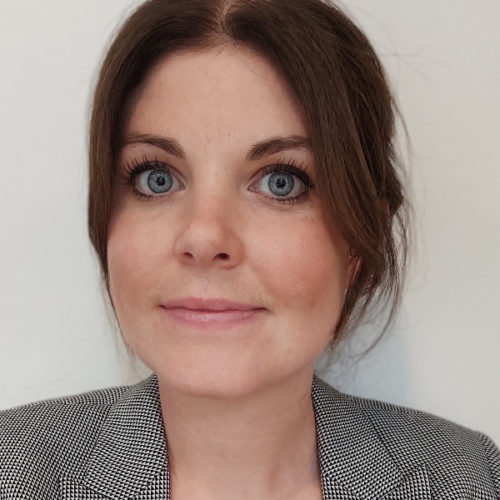 Laura works as Director of Programmes and Partnerships at The Sutton Trust, a charity that champions social mobility through programmes, research and policy influence. She was the first person in her family to attend university and has since focused her career on improving social mobility and opportunities for young people.
At the Trust, she is responsible for overseeing all beneficiary facing work including a suite of programmes targeting access to the professions, like law. She has a particular focus on the evaluation and impact of programmes and ensuring interventions work to make positive change. She strongly believes that initiatives like work experience are crucial to breaking down barriers to professions for young people.
Prior to this, Laura has held roles in both the higher education and voluntary sectors where she managed and developed a range of programmes and initiatives, including access to higher education programmes and employability initiatives sponsored by the Mayor of London's office.
Laura is also a trustee of School Home Support and sits on the information, advice and guidance advisory group for the Office for Students.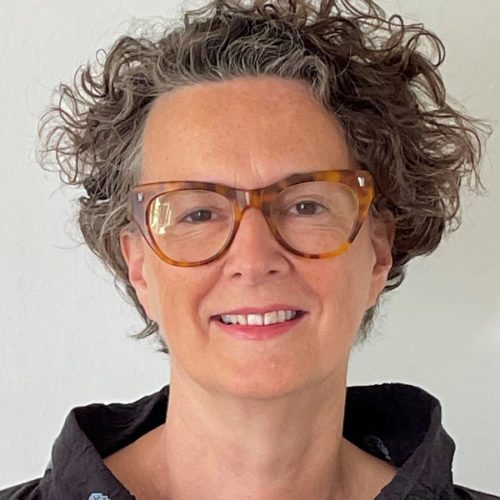 Olivia is an Education Consultant, after 30 years working in schools in and around London. Schools where social deprivation had previously determined educational outcomes. She was Principal of the Petchey Academy, an 11-19, government-funded school in Hackney, with a diverse student population and an average of 67% students receiving Pupil Premium funding.
She is entirely committed to social mobility, using the school as a platform to facilitate young people to engage with inspiring role models. As a leader Olivia worked to build capacity through like-minded partners such as Bloomberg and Career Ready UK (of which she is proud to be a Trustee), and to encourage her staff and leaders to take the broadest view of their responsibilities as educators and curriculum designers.
As a school leader, Olivia enabled social mobility for her students first, by supporting them to achieve academically. Historically, the young people of Hackney failed against most national performance indicators. Under Olivia's leadership, the new Petchey Academy supported students to achieve above national average results, particularly in the English Baccalaureate subjects, and to go on to be the first family members to attend university.
Olivia shared her expertise by inspecting schools for several years. After leaving the Petchey Academy she consulted for the YMCA, ensuring the high performance of their education programmes which, are designed to keep the most disadvantaged young people in education and training.
As a trustee of PRIME, Olivia is able to contribute to meeting the needs of a different sector of young people in education, who perhaps have a greater level of aspiration, but may face similar barriers.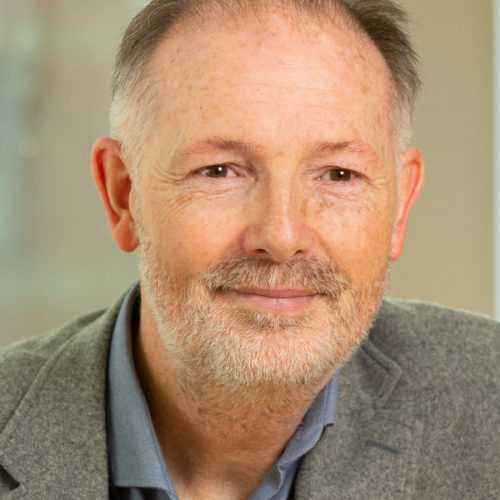 Ty is a member of Business in the Community's Regional Advisory Board in the North West and sits on the leadership group driving the Scottish National Action Plan for Responsible Business. In addition, Ty is a spokesperson for BITC's #jargonfreejobs campaign, recently launched to encourage employers to remove barriers preventing young people accessing the world of work. He is also a member of CIPD's Senior Diversity Network and Public Policy Forum.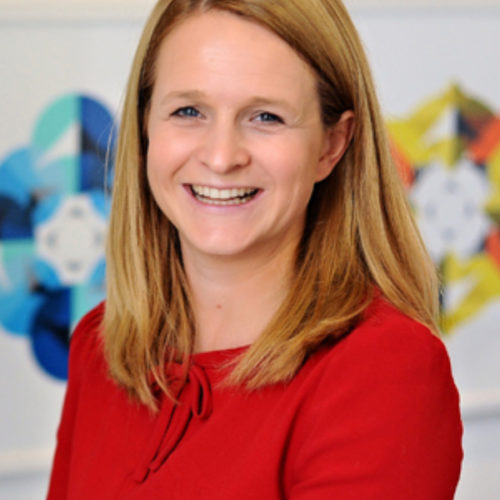 Lucy is an employment lawyer and partner in the Employment and Immigration team at Lewis Silkin. Lucy heads Lewis Silkin's office in Cardiff and sits on the Firm's management board as the partner representative for diversity and inclusion, and CSR and sustainability.
Lewis Silkin's story is a story of social mobility. Lewis Silkin (the man) was born into a family of Jewish Lithuanian refugees. His family was poor but determination and hard work won him a scholarship to Oxford University. The opportunity to study was lost when, due to his social status, his headmaster reputedly advised the University "this boy will not benefit from a university education". Undeterred, Lewis Silkin worked in the London Docks until he spotted a notice in the window of a firm of solicitors seeking a 'bright lad'. He was appointed as a clerk, eventually becoming an articled clerk and qualifying as a solicitor (going on to represent Peckham in the House of Commons and sit in the House of Lords).
This history is at the core of our culture and our values and it drives our commitment to ensure that access to the legal profession is open and fair and that the profession itself is diverse and socially inclusive.
In 2020, Lewis Silkin welcomes our first legal apprentices (an apprenticeship scheme aimed at those unable to benefit from a university education and running alongside out training contract scheme). Alongside our work with PRIME, we continue to host work experience weeks and open days across our offices and work with both primary and secondary school age children to improve their skills and introduce the possibility of a career in law.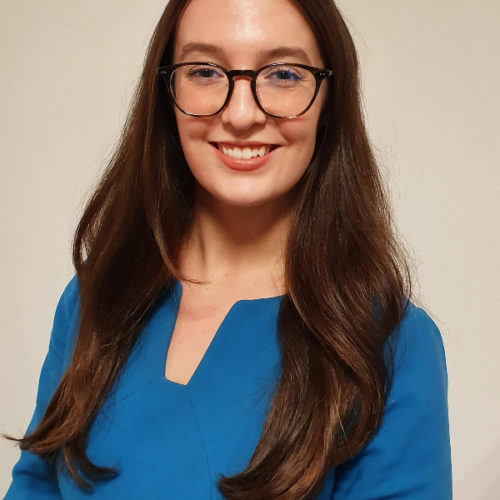 Molly grew up in the Midlands, attended comprehensive schools and was the first person in her family to go to university. As a student, Molly participated in the Sutton Trust Pathways Plus and Rare Recruitment Discuss programmes, which focus on improving social mobility within the legal sector. After completing her training contract, Molly joined the commercial disputes team at Freshfields Bruckhaus Deringer as an associate in March 2020.
Freshfields is a founder member of PRIME and is proud of its partnerships with social mobility organisations such as Aspiring Solicitors and Rare Recruitment. Freshfields currently uses Rare's Contextual Recruitment System and has contributed to the development of their new unconscious bias training tool 'Hemisphere'. In 2020, Freshfields launched the Aspiring Professionals Programme (APP) in partnership with the Social Mobility Foundation, targeting Year 12 students living in the UK's social mobility cold spots.
Molly sits on Freshfields' Social Mobility Network committee, mentors students on the Aspiring Solicitors START and APP schemes and supports the firm's other social mobility schemes, including the award-winning Stephen Lawrence Scholarship, which was designed to address the disproportionate under-representation of black and black mixed-race males from less privileged backgrounds in large commercial law firms.
Molly's personal experiences have made her passionate about advocating for social mobility and diversity within the legal profession. She looks forward to continuing to work with the PRIME Board to challenge the barriers which prevent less privileged students from accessing and succeeding within the sector.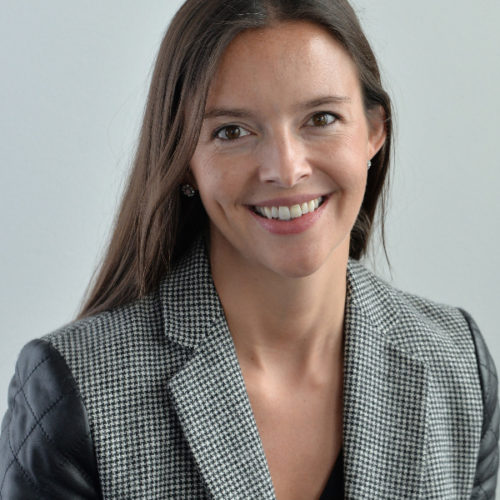 Sarah started her career as a corporate lawyer at CMS in London, advising on major M&A for a range of sectors. Sarah then moved in-house to BT plc where she was Chief Counsel Commercial & Operations. She was a member of the BT D&I Committee, establishing work experience and mentoring schemes.
Sarah is also a Trustee of the Social Mobility Business Partnership.
Sarah is passionate about promoting diversity and inclusion in business and sits on the PRIME board as the in-house representative. Sarah believes that those who have been fortunate enough to succeed to senior positions in the legal sector have a responsibility to broaden access to the profession, and to ensure talent can succeed regardless of personal circumstances.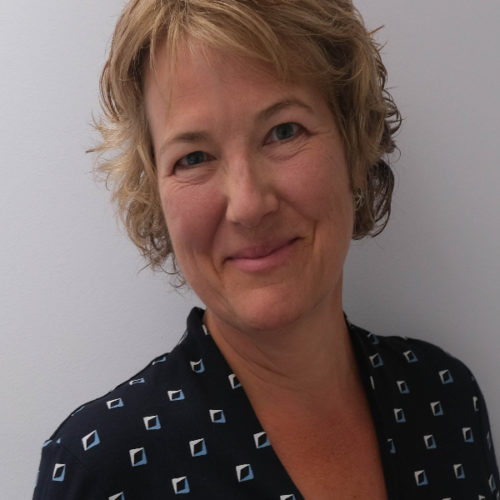 Julie is CEO of Power2, a leading youth development charity. She joined in January 2020 from the international development charity Build Africa where she was interim CEO, helping to guide their recent merger with Street Child UK.
Julie's career has focused on young people and social mobility, including time spent working at Save the Children as Head of the FAST (Families and Schools Together) programme, as Director of Programmes and Partnerships at the Sutton Trust and as CEO of Causeway Education. She is a Trustee of PRIME Commitment and of the John Schofield Trust, charities working to improve diversity in the legal and broadcast news professions. She is passionate about social justice and improving the lives and life chances of people in disadvantaged circumstances.
Julie has an MA from the University of St Andrews and an M.B.A from the University of Stirling. She is passionate about the transformative effect of reading for pleasure on children's later attainment, and thinks her own love of reading contributed to her being the first person in her family to be educated past the age of 16.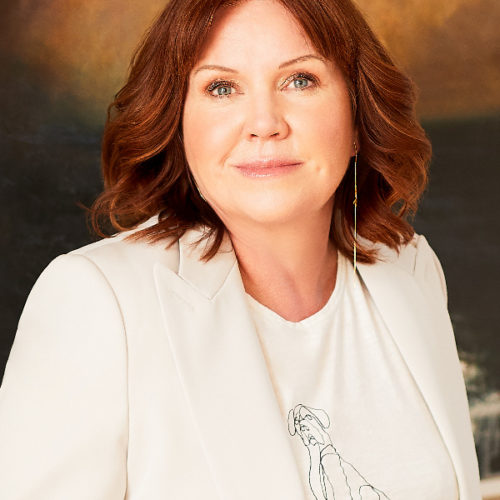 Elizabeth Robertson has played a role in many of the most important criminal and regulatory investigations in the U.K. over the last 20 years, giving her significant understanding of the priorities of the U.K. prosecuting authorities such as the Serious Fraud Office, the Financial Conduct Authority, HM Revenue and Customs and the Competition and Markets Authority.
Elizabeth was recognised for supporting and promoting diversity throughout her career. This includes mentoring women across the white collar practice area and investing significant time supporting young professionals. She was also recognised recently by Global Investigations Review for creating diverse teams and her openness about sharing her own experiences.
Elizabeth is the founder of the London Chapter of the Women's White Collar Defense Association, an organisation that promotes diversity in the legal profession, facilitates networking and business development, and provides educational programming, and was, until recently, the London Chapter Leader.
Elizabeth has a strong commitment to pro bono work, particularly in matters regarding women's rights, anti-corruption and immigration and asylum seeking.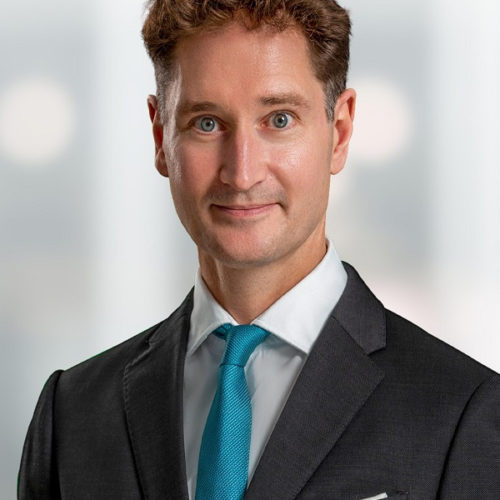 Nick joined Brodies in 1999, returning to Scotland from London where he trained with Clifford Chance. A member of the firm's strategic and operational boards since 2004 and head of real estate since 2010, he became Brodies' Managing Partner in 2018 and was re-elected for a second term in 2021.
Nick believes that law firms have a responsibility to broaden access to the profession and has seen the benefits of PRIME at first hand with the firm recruiting, and then retaining post qualification, PRIME alumni.
Brodies is a founding member of PRIME, offering work experience in its Aberdeen, Edinburgh and Glasgow offices. The firm has relationships with a host of schools across the central belt, the Scottish Borders and the north of Scotland. Brodies' work experience programme gives students an insight into all aspects of the business, not just law but also professional support services including IT, Finance, HR and Marketing; and develops their skills in a wide variety of areas such as communication, presentation, networking, negotiation and team working. Additional coaching and mentoring is offered to participants as they continue on to higher education or the start of their professional working lives.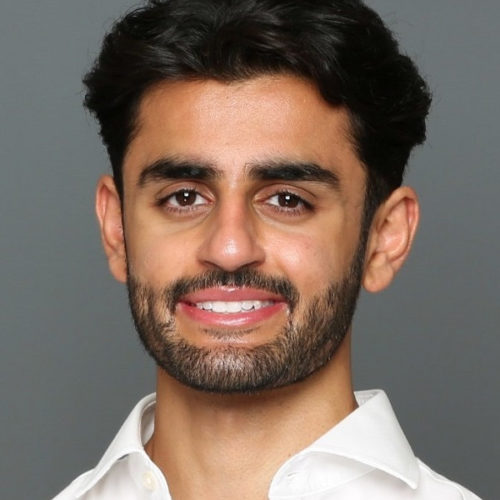 Arun is a trainee solicitor at Kirkland & Ellis. He is a PRIME Alumnus, and works alongside other diversity and inclusion programmes targeted at facilitating social mobility in law, including SEO London, Aspiring Solicitors and MyKindaFuture.
Being a PRIME alumnus himself, he recognises the impact that work experience and engagement with law firms can have on young people interested in the legal sector. He feels lucky to have come across PRIME when he did, and credits the programme for playing an instrumental role in securing several training contract offers at major international law firms.
Arun observes, however, that numerous students will not have this 'lucky moment,' and therefore is passionate to ensure that as many young people as possible can gain exposure to the legal field.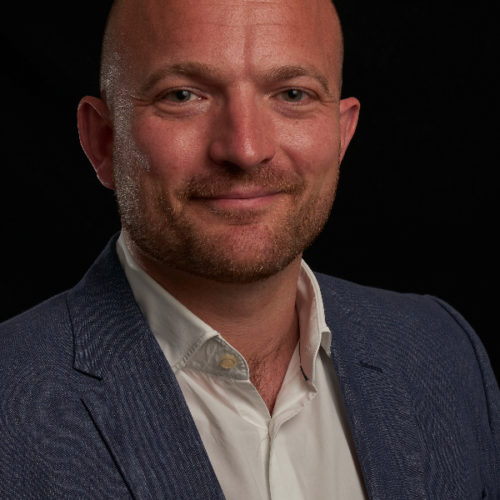 Chris is the Founder of Aspiring Solicitors. He is a qualified solicitor having trained at a leading U.S. law firm and also practiced as a corporate solicitor at a leading global law firm in London for over three years.
Chris has voluntarily assisted aspiring solicitors from underrepresented groups to enter the profession for over six years. Chris personally experienced barriers throughout his career due to his diversity as a state educated, first generation graduate/solicitor, non-Russell Group university graduate with an accent. He found that each of these factors acted as a barrier to entry to the profession at various stages of his career. He is passionate to remove barriers to increase diversity in the profession and believes that capability and personality are the only two factors which should determine whether anyone receives an opportunity to pursue their goals.