It takes a village to make real social change – and even though we're only changing the legal sector, it takes more than just law firms  to make it happen.
First, PRIME wouldn't happen without the work of other charities. Social mobility networks. Foundations. Training providers. All kinds of partners who help us reach and support young people from all kinds of backgrounds.
In-house legal teams are essential too. Experts from all kinds of industries, they open the doors of businesses from broadcasting houses to bank giants. Some partner with PRIME member firm to offer PRIME work experience and others join PRIME themselves and offer their work experience programmes – but either way, we couldn't do it without them.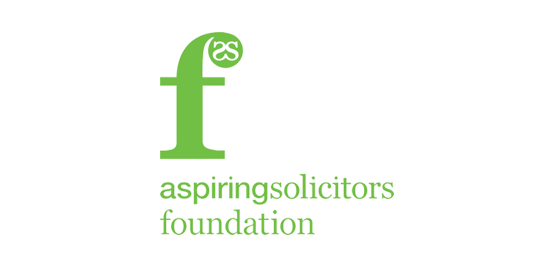 Aspiring Solicitors Foundation
Aspiring Solicitors Foundation help individuals over 18 fulfil their ambition of a career in the legal profession, by providing vital financial assistance to support their commitment and dedication
Company website
Breaking Barriers
Breaking Barriers offer a unique approach to helping refugees in London find meaningful employment and thus rebuild their lives and integrate into their new home.
Company website
CILEx
CILEx is the professional association for 20,000 Chartered Legal Executive lawyers, paralegals and other legal practitioners in England and Wales. For more than 50 years, they have been offering unparalleled access to a flexible career in law.
Company website
City Solicitors Horizons
City Solicitors Horizons are a social mobility initiative created to improve access to the legal profession for young people from disadvantaged backgrounds. The programme supports candidates in their First Year for three years of their undergraduate degree.
Company website
Forage
Forage is working to level the recruitment playing field by providing free, open-access job simulations or "Virtual Experience Programs" with leading companies. Our programs bridge the gap between study and the workforce to inspire, engage and hire emerging talent in an equitable way that fosters social mobility. Forage works with firms such as Ashurst, Clifford Chance, HSF and non-profits like PRIME to demystify the legal profession and preskill the next generation.
Company website
National Careers Service
National Careers Service provide information, advice and guidance to help you make decisions on learning, training and work.
Company website
SkillStruct
SkillStruct is a Technology and Early careers consultancy firm specialising in building underrepresented tech and early career talent. They provide young people with an interest in technology a virtual network.
Company website
Springpod
Springpod is a careers platform where young people can experience the world of work and university before they apply. Their programmes reach a highly diverse group of 14-19 year olds: 70% are young women, 45% are BAME and 20% have received free school meals. Over the next 2 years, they will work with 1 million young people.
Company website
Strive
Strive is a diversity initiative that targets representative diversity by finding talent from all walks of life and backgrounds.
Company website