Best Practice Guide: Case Studies
Each PRIME member firm will have its own way of working, so, alongside our PRIME Commitments, we share best practice, to make sure your work experience programme is the best it can be.
There are many elements to consider when planning and running an effective work experience programme. The case studies below, from member firms and partner organisations, help bring this to life. If you are a PRIME member, we are running accompanying webinars for these throughout 2023 – 24 and you can view the recordings in the Member Resources Area (you will need to be logged in to access them).
Collaboration between member firms, and sharing of best practice, enables as many young people as possible to have access to good quality work experience.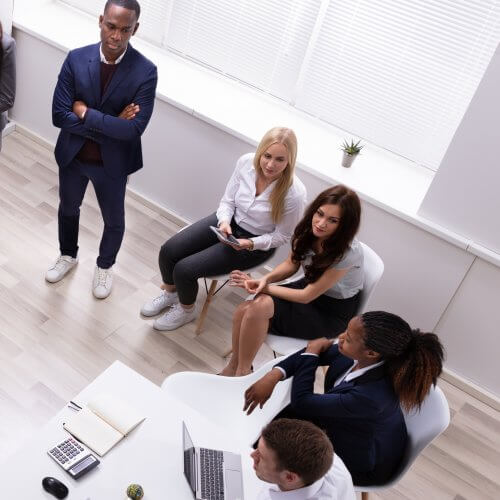 Social Mobility at Our Firm
Social Mobility is fundamental to our future success. Diverse talent will lead to a more inclusive, successful and thriving workplace. Social Mobility runs through all CMS Early Talent programmes. It is embedded in our recruitment practises, strategy, and our focus. We work hard to support students from low socio-economic backgrounds and do this through our Law Scholarship programme, CMS Connect (PRIME), contextual recruitment (Rare), university and event focus and much more.
Our PRIME Work Experience Programme
Following the pandemic, we were determined to get students back into our offices to meet us face-to-face. We designed a bespoke hybrid programme to ensure students got the best possible experience that was reflective of the way we work here at CMS. Participants spent three days in their allocated office (London, Bristol, Sheffield or Glasgow) and worked virtually for the remainder two days (facilitated on Microsoft Teams.)
We collaborated with colleagues from our Responsible Business and Social Impact team to plan and deliver PRIME to 56 students across four offices – our largest cohort yet! By delivering across multiple locations, we widened access to allow greater number of students the opportunity to gain paid, legal work experience at a leading inter national law firm
Programme Design
Students took part in multiple activities across the week. We wanted to ensure they got a good insight into different careers and opportunities as well as learning new skills. A few highlights included:
1. Solicitor Apprentice take over event. This was an opportunity to quiz current apprentices about their career, their application hints and tips and their motivations for completing an apprenticeship over the traditional university route.
2. Client Carousel – to expose students to as many opportunities as possible we invited seven of our key clients, many of whom are household names, to meet and talk to our students. They heard all about how CMS support their businesses, what opportunities they have for young people and general career advice.
3. Skills workshops with Young Citizens and Causeway Education.
4. Dragons' Den competition – on the final day the students took part in a presentation. We asked them to imagine that they were pitching for a new client. They had to pull together everything they had learnt across the week and presented to each other and a senior panel of lawyers.
Involving Colleagues
We know how important it is for participants to meet a varied and diverse range of representatives in order to gain a real insight into the legal industry. Therefore, students met individuals from across the firm, not just lawyers. We included a business services "carousel" where students could ask a variety of colleagues about their role at CMS as well as a Partner welcome and Q&A.
Involving Clients
We were keen for students to hear first-hand from our clients, allowing them to better understand what CMS do on a day-to-day basis. In our Client Carousel, our clients delivered a short introductory presentation, detailing how they work with CMS. Students also heard about early talent opportunities within the client's company. Prior to the session, students received presentation skills training to ensure they were confident in approaching the meetings.
Paying Students
Students, particularly those from lower-socio economic backgrounds, would typically have to forgo paid part-time work to complete legal work experience. As an employer passionate about social mobility, we felt best practice is to pay students for their participation in the programme.
Measuring Success
We ask our students questions before and after their work experience to measure their confidence in applying and securing a job at a prestigious law firm and their knowledge of what working at such a firm is like. It's encouraging to see their rise in confidence. We also ask students for general feedback on the programme to help us with the planning of future activities.
"The best part of the week is the whole thing however I thoroughly enjoyed the dragons den."

"I think the best part of the week was the dragons den project as we were really allowed to go ahead and work on something as a team and create something we were all proud of."
Staying in Touch
CMS Connect is a sustained developmental programme offering support across a two-year period. All participants are allocated a mentor and invited to attend a series of events including a UCAS skills session, application workshops and commercial awareness webinars. All students will also be invited to apply to our future programmes including Solicitor Apprenticeships and the vacation scheme.
Advice to laws firms creating a social mobility work experience programme for the first time:
• Establish connections with schools and colleges in order to promote the activity.
• If you have multiple offices, think about where the programme will have the most impact for example social mobility cold spots.
• Plan a varied experience with shadowing, workshops and competitions.
• Pay your participants for their time (this will help with onboarding and attendance too!)
• Make it a core part of your early careers programme and ensure it isn't just a one touch programme.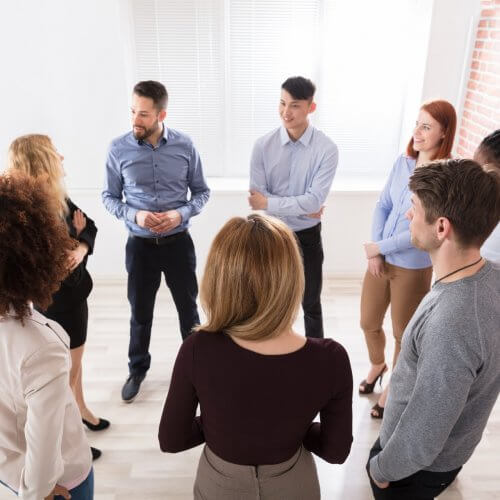 Social Mobility at Our Firm
Freshfields' PRIME work experience is the first stage of our wider social mobility outreach programme, Freshfields Aspiring Professionals Programme (APP). Established in 2021 in partnership with the Social Mobility Foundation, the programme supports talented young people from social mobility 'cold spot' areas by raising aspirations, building confidence in a professional setting and establishing professional networks. APP offers 100 students from lower socio-economic and diverse backgrounds the opportunity to get an insight into a career in the City each year.
Our PRIME Work Experience Programme
When designing the work experience schedule we are conscious to include a mixture of presentations, interactive and group work each day to keep students engaged. We ensure that students have access to Freshfields trainees throughout the experience, through Q&As and check-ins, who can provide them with expert information and answer any questions they may have about their career paths.
Programme Design
When designing the work experience schedule we are conscious to include a mixture of presentations, interactive and group work each day to keep students engaged. We ensure that students have access to Freshfields trainees throughout the experience, through Q&As and check-ins, who can provide them with expert information and answer any questions they may have about their career paths.
The Programme Agenda includes:
1. Presentations (including time for Q&A) from partners, associates, trainees and business services professionals regarding their area of law or business.
2. Professional, study skills and recruitment training and tips e.g. a session on'Presenting with Confidence'.
3. Interactive exercises that students work on throughout the week. The exercises are carefully designed to be high-energy, interactive and challenging, with a focus on broadening students' horizons to the commercial world. They include:
• Negotiation – debate a scenario in two teams from the perspectives of a landlord and tenant.
• Bribery case study – working with Freshfields volunteers on a fictional scenario to deliver advice to a client. Students are given feedback on their work.
• Responsible Business presentation – Students choose a Responsible Business topic (eg. diversity, ESG, pro bono) and work as a group throughout the week to develop their presentation and recommendations to Freshfields.
In 2022 students also visited Freshfields' Bishopsgate offices for one day during their week of work experience (with all travel and accommodation, if needed, paid for and arranged on behalf of students), giving them an opportunity to deepen the online networks they have started to forge. The day includes the presentation they have been working on throughout the week, a tour of the offices, a chance to meet their mentor and a networking lunch.
Logistics
Freshfields runs PRIME work experience weeks throughout the Easter and summer school holidays. This is facilitated by the Responsible Business team with a central co-ordinator and intern acting as points of contact for the students throughout the week with at least one present in each session. This consistency helps to put students at ease as well as being important for safeguarding reasons (as both contacts have an enhanced DBS check).
We are mindful that students are unlikely to have undertaken an experience like this before and there may be a number of reasons why they may feel uncomfortable or unsure in a formal business environment. Throughout the placement we look for ways to help put students at ease, including:
• Hosting a pre-placement webinar about what students can expect from their work experience with the opportunity to ask questions
• Sending out materials in advance with practical information on what is going to happen. This includes a journal sent through the post which they can use to record their learnings throughout the week
• Sending out a technology survey pre-placement which is used to assess whether we need to provide students with any additional technology in order to fully take part in the work experience
• Seeking to provide friendly and consistent contacts throughout the week.
• Maintaining small and interactive groups.
Involving Colleagues
Freshfields' colleagues have embraced APP enthusiastically and we try to structure direct interactions with students wherever possible. Our volunteers have acted as mentors, facilitators, presenters, reviewers and networkers with APP students throughout the year.
Measuring Success
We measure APP outcomes through several methods, including: data tracking; student surveys; qualitative student feedback; student observation; and mentor feedback.
In the medium-term we will also track educational and career outcomes for students on the APP programme.
We observe students closely, keep notes on progress through the week and offer feedback. We observe improvements in students' confidence and commercial awareness and this helps feed through into other elements of our programme.
Staying in Touch
APP includes several elements over multiple years including mentoring, skills sessions with clients and the opportunity to apply for a residential internship as well as the PRIME work experience.
"One of the most insightful weeks, the prospect of meeting new people was very daunting at first but… we are actually very good friends now and talk on a daily basis. This programme not only lets you experience a top-quality law firm's environment, but makes
you feel a part of it, like your opinion matters to them and you feel valued most of all. A wonderful experience and I'd do it again."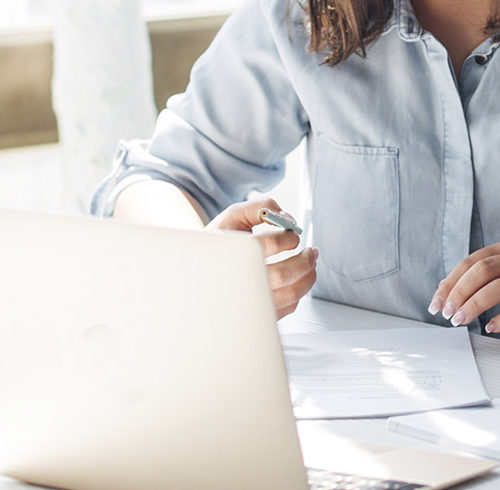 Contextualised Recruitment
Rare's Contextual Recruitment System (CRS) provides real time contextual information allowing employers to understand the context in which a candidate has achieved and identify resilient outperformers.
Drawing on diverse measures of academic outperformance and social disadvantage, such as eligibility for free school meals, the quality of someone's secondary school and whether they spent time in care, the CRS delivers two key outputs: social mobility flags, to measure personal and socio-economic disadvantage, and Performance Index (PI), a measure of academic  outperformance relative to the candidate's KS5 school average in the year in which they completed their exams.
Considering candidates' achievements in the context in which they were achieved helps identify exceptional outperformers they might otherwise miss from disadvantaged backgrounds.
Working with PRIME member firms
When selecting for PRIME programmes, Rare aims to identify students who meet the PRIME criteria and have the potential to secure a role with a law firm in the future.
After recruiting students from a wide range of schools, Rare conducts an application sift and interview process for the firms it works with on PRIME. Each firm has its own specific criteria, but in general:
• Applications are sifted to identify students who meet the PRIME requirement of attending a state school and have at least one Contextual Recruitment System flag. (The CRS flags overlap for the most part with the PRIME criteria, but it is important to also check that students with CRS flags attend a state school, which is a PRIME criteria not captured by CRS flags).
• Where applicable, applications are sifted to identify students who meet the academic criteria set by the member firm, for example, a certain number of GCSEs above a specified grade.
• Applications are sifted to identify students who express a clear interest in commercial law and the firm running the programme. Written answers that include evidence of research into the firm, its work, and its PRIME programme are prioritised. Prompts are included in the application questions to encourage students to conduct independent research before answering the application questions.
• Applicants who meet the criteria outlined above are invited to a phone interview. During the phone interview, applicants are asked about their  interest in commercial law, their interest in the firm, and their reasons for wanting to take part in the PRIME programme. Interviewees are sent guidance ahead of their interviews outlining what topics the interview will cover to enable all interviewees to prepare. Each interviewee receives an interview score.
• The final selection for the programme is informed by each applicant's interview score, as well as the Contextual Recruitment System data and any extenuating circumstances declared by the students. Given that the aim of PRIME is to improve socioeconomic diversity within the legal profession, it is important that the interview score is not the only thing considered in the final decision. The interview score is considered in the context of the CRS flags of each applicant.
The importance of PRIME's eligibility criteria
The aim of PRIME is to widen access to, and improve socioeconomic diversity within, the legal profession. Legal work experience is highly sought after by students from all backgrounds which means PRIME programmes often attract many more applications than there are places, including from students who do not meet PRIME's criteria.
Often, students from more advantaged backgrounds, with support at home and at school, will produce some of the strongest written applications. It is therefore important to pay close attention to the PRIME eligibility criteria to ensure that places are given to high potential students from socioeconomic backgrounds under-represented within the legal profession.
Approaching student selection for PRIME work experience for the first time
Before opening applications to the programme, decide internally on your criteria and selection process. This will help to inform the questions asked within the application form. Ensure that data related to the PRIME eligibility criteria is gathered, either through the firm's own application form, or a contextual data system.
When sifting applications, start by identifying the students who meet the PRIME criteria first, and proceed only with those candidates.
Use the interview process as an opportunity to investigate each student's interest in the industry, the firm and the programme.
When deciding who to offer a PRIME place to, consider each application holistically. Successful candidates should meet the PRIME criteria and also have the potential to succeed within a legal career.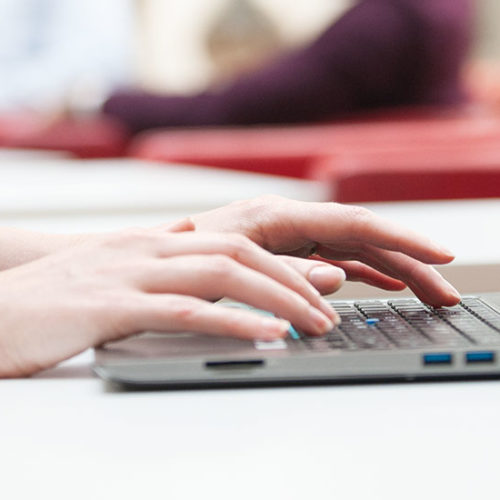 Our Programmes
Lead in to Law – a two year development programme delivered
in partnership with Rare, is aimed at students from less advantaged
backgrounds who are interested in a legal career, providing twenty 16 to 18 year olds with in-person work insight days, mentoring and university advice.
Excellerators – an annual virtual work insight programme, delivered in-house, is aimed at students across the UK providing a week-long placement across legal and business services teams for seventy five 16-17 year olds and gives a unique insight into the variety of roles at a top law firm to inspire students to think about a career in the legal profession.
The Importance of Evaluation
On-going evaluation of our programmes is incredibly important as it allows us to monitor the outcomes of the programmes. If the outcome evaluation shows that we are not achieving the desired impacts, we can work to make improvements.
We make changes to the content and structure of work insight days based on
programme evaluation. For example, we implemented changes to both our 2022 Excellerators and Lead in to Law programmes based on suggestions and feedback from the 2021 student cohorts.
Defining Success
Success is that the students on our programmes:
1. Have met the aspirations or goals that prompted them to apply to the programme.
2. Report improved understanding of the legal sector and pathways.
3. Report improved confidence in a range of skills (e.g. problem solving, teamwork, decision making, networking, presenting etc).
Approaching Evaluation
We track and report on the PRIME criteria, Rare's Contextual Recruitment System (CRS) and ethnicity for students involved in our programmes.
We survey students before and after the delivery of our programmes to evaluate the difference in their understanding of the legal sector and their reported confidence in a variety of skills. Depending on the programme, these surveys are administered and analysed by either our delivery partner (Rare) or by our in-house team.
Alongside these surveys, we ask students for their feedback on the programmes, which includes ranking workshops in order of preference, inviting feedback and suggestions for what could be improved.
At the end of the year, we conduct an internal survey asking volunteers who took part in the programmes for their feedback.
Student Demographics
We follow the PRIME criteria and Rare's CRS system for our programmes and use this criteria for shortlisting students. The breakdown of criteria and demographics for students on the programmes is reported in our programme evaluations.
Student Journeys
For Lead in to Law, Rare tracks grades and post school destination of the students on the programmes and shares this with the firm. All Lead in to Law students are invited to become a Rare candidate, which allows their progress to be tracked beyond university.
For Excellerators, we host an annual alumni session in December for students that took part in the summer work insight programme. We are assessing how to track our Excellerators students beyond the alumni session.
We liaise with our graduate recruitment team to track whether any students on our work experience programme have been offered a place on open days, vacation schemes and training contracts. We also liaise with our lateral recruitment team to see if any of our students have applied for other roles at the firm.
Student Feedback
"I feel a lot more confident and motivated although I'm still not entirely sure which route to go down it's reassuring to know there is no set career path and there are many different options and roles in law as well as becoming a lawyer."

"I learnt a lot more about the journey into the legal sector and variety of careers available in law. I also did not realise how fun a career in law can be so this definitely solidified my interests in pursuing my aspiration to become a solicitor!"

"It was a privilege to be able to speak to some of the firm's partners and discuss current affairs them. I also particularly enjoyed the office tour with one of the firms trainees who was extremely enthusiastic about his work and answered any questions we had regarding the firm's practices. I also enjoyed the unexpected career journeys panel as it gave an insight into other areas of the firm and it also sparked my interest in Legal Technology."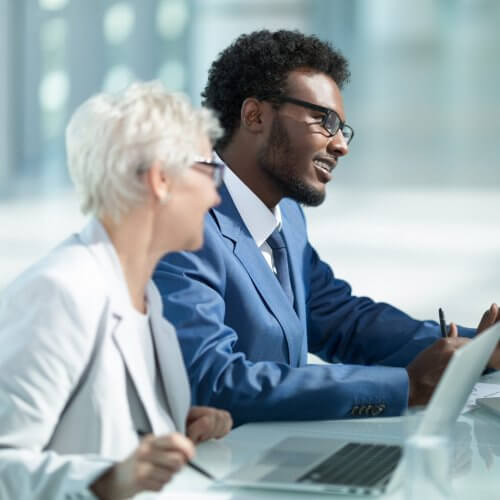 Social Mobility at Our Firm
We know that people from lower socioeconomic backgrounds often face multiple barriers to a career in law. This contributes to a lack of genuine socioeconomic diversity in the legal profession. The causes of these barriers are complex. The solutions require collaboration between business, government, the education sector and our communities.
We're fortunate to be able to commit our people, resources and networks to improving social mobility. To make a real difference, the sector needs to be ambitious and collaborative, and to track its progress rigorously. DLA Piper is a founding member of the PRIME Commitment
Our PRIME Work Experience Programme
DLA Piper's Head Start UK programme provides holistic support to students from lower socioeconomic backgrounds, to help them define their goals and find a path into the legal sector. Individualised support such as financial assistance, mentoring, high quality work placements and other practical support is provided to guide Scholars from secondary school, through to higher education and employment. The programme aims to increase access to, and diversity within, the legal profession.
We work with several organisations such as the Sutton Trust, PRIME, REACH and the Social Mobility Business Partnership to ensure students have access to a wide range of opportunities to develop skills, confidence, and grow their networks. Students are recruited through our partnership with the Sutton Trust (England), REACH (Scotland) as well as schools with whom we have a relationship with and are located in areas where there are fewer outreach and access opportunities. After completing a work experience week as part of the Pathways to Law programme, students are invited to apply to be part of the Head Start programme.
More Than Work Experience
Providing individualised support is an integral part of the programme; each Scholar has a junior and senior mentor who help them to create an independent development plan which is reviewed and updated on a quarterly basis. Scholars can access financial assistance for a range of items such as laptops, business wear and books/study related items and a dedicated platform where they can connect with peers, DLA Piper colleagues and also access a suite of online learning resources. Each Scholar is also provided with high quality work placement opportunities, which provide experience of what it is really like to work in a professional law firm, increasing their understanding of
daily tasks and commercial fluency, growing their confidence in professional settings and building connections and networks.
The programme works with Scholars for a period of three to five years, commencing support from the age of 16/17. This allows us to develop strong relationships, and to really understand the challenges that young people face when trying to access a career in professional services; we ensure their feedback is listened to, and reflected upon, in relation to our own processes. We know for example, that more support is needed to prepare for the  recruitment processes. Scholars and mentors receive information and support with particular focus on C.V. writing, Watson Glaser revision and support sessions, webinars on commercial awareness and what to expect during the
assessment centre.
Continuing the Journey
Whilst Head Start is not designed as a recruitment pipeline, we are delighted to see that Scholars are starting their careers in the firm: to date, four Scholars have been offered training contracts, with a further six Scholars attending the firm's Summer Internship 2023 programme, where they will be assessed on their suitability for a training contract. We also had a Scholar join the firm as a Solicitor Apprentice in the Manchester office, with a further four Scholars working as Solicitor Apprentices elsewhere. 100% of Scholars in Cohorts 1 and 2 are currently in employment or higher education.
In 2022, the first two cohorts of Scholars graduated from the programme and attended an event held in our Birmingham office, where they participated in a variety of interactive sessions. This included sector talks, recruitment and employability skills workshops, and a panel discussion with partners and senior stakeholders throughout the firm. They will now form an inaugural Head Start alumni group where they will continue to access opportunities at the firm, such as mentoring. They will also provide support to help shape the programme for future Scholars.
"We are so proud to see how our Head Start Scholars have grown and developed during their time on the programme. We feel privileged to have played a part in their journey and look forward to continuing our relationship with them as they move into further education, training or employment. Head Start UK was designed to increase socioeconomic diversity in the legal profession, by holistically supporting talented young people who meet social mobility criteria and have an interest in law".
David Trott and Lorraine Reader, Head Start UK Partner Sponsors.

"I managed to get a Training Contract due to the help and support that the programme offered. This helped me write better quality applications. I also performed better and had a better understanding of the application process due to the webinars and skills workshops. I have learnt a lot and developed a lot of skills  which has helped increase my confidence levels overall"
Head Start Student