PRIME Anniversary Conference Speakers and Panellists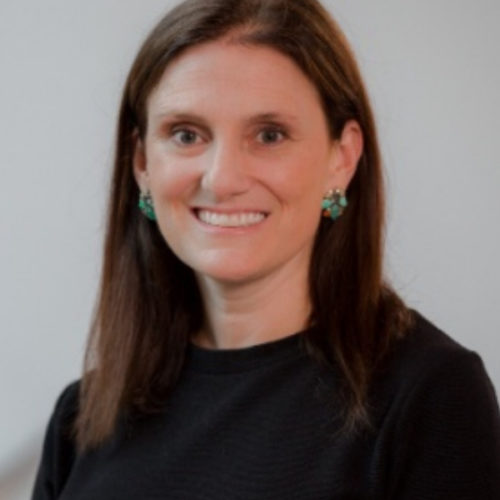 Tish is Assistant General Counsel and Head of Legal for Microsoft in the UK. She advises on a wide range of commercial and contentious issues. She works to drive business impact for Microsoft and its customers while mitigating risk, including the novel for business models in new areas of law. The attorneys on her team regularly partner with the legal and compliance professional's in Microsoft's customers to help drive their organisations' digital transformations. Tish started her private practice career as an IP litigator before becoming a commercial attorney. She is a passionate advocate for a more diverse and inclusive legal profession and previously sat on the board of Prime as the in-house representative.
She is a graduate of Trinity College (Connecticut) and The George Washington University Law School. She is a member of the New York State Bar.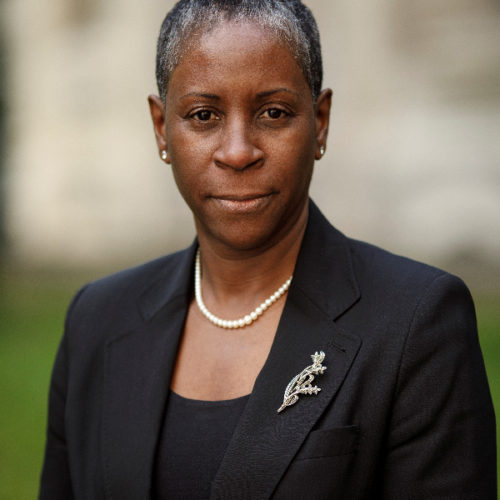 Stephanie was admitted as a solicitor in 2002 and has a wealth of experience in corporate governance, regulatory frameworks and professional regulation.
Stephanie holds a Master of Laws in public law and global governance from King's College and is a Fellow of the Chartered Governance Institute.
Stephanie is a Council member of the Law Society of England and Wales representing the Women Lawyers Division and Board member of the of the Law Society, a solicitor member of the Joint Tribunal Service and holds a number of statutory appointments with her local authority.
Stephanie has recently been appointed to the HM Treasury and the Department for Business, Energy and Industrial Strategy commission - an independent taskforce boosting socio-economic diversity at senior levels in financial and professional services.
In 2020 Stephanie was voted on to the Governance Hot 100 - Board Influencer and made the Power List 100 Most Influential Black People in the UK in 2021.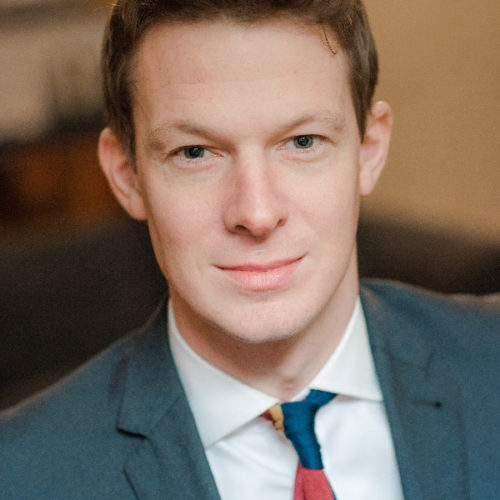 James has been the Chief Executive of the Sutton Trust since January 2019, having previously been involved in its research, policy and programmes work at various points in his career. Prior to taking up the CEO role, James was Deputy CEO of the Education Endowment Foundation, was its interim CEO and served as a founding Trustee. James is also a trustee of the Centre for Homelessness Impact and The Brilliant Club, and a governor of a comprehensive school in the East Midlands, where he lives. James was a founding trustee of PRIME.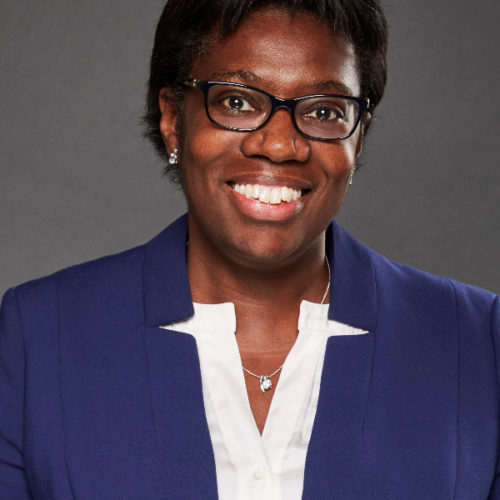 Sandra Wallace is a member of the Executive board and acts as joint Managing Director, UK & Europe for the global business law firm, DLA Piper. She overseas 15 international jurisdictions for the firm as well as significant executive projects. Sandra sits on the firm's D&I Council. Prior to her Executive role she has served as UK Employment Group Head and UK Managing Partner.
She remains an active employment law Partner and has handled many high profile cases concerning protected disclosures, sex and race discrimination, contract variation exercises and international employee restructures. Sandra trains clients on diversity and inclusion matters and handling complex employee investigations.
Aside from her legal role, Sandra was appointed to the Social Mobility Commission in December 2018. The Social Mobility Commission is a non-departmental public body sponsored by the Cabinet Office, which monitors progress towards improving social mobility in the UK and promotes social mobility in England. In July 2020 she was appointed interim Co-Chair. Sandra also works to drive social mobility within the legal sector and worked on the Firm's bid to become the lead legal services Employer for the Social Mobility Pledge.
Sandra is also the Birmingham Chair at TheCityUK, a membership body, lobbying on behalf of the financial and related professional services industry. She was also recently appointed as Co-Chair to a Government commissioned taskforce, looking at improving socio-economic diversity at senior levels within UK financial and professional services. She will be leading the industry consultation workstream, which looks at the role of Government, regulators and sector bodies in incentivizing employer action.
Sandra has been the recipient of the Law Society Leadership Award, Legal 500 Leading Women Award, Social Mobility Champion of the Year Award 2020, the Lawyer Hot 100 and she is also listed in the Powerlist 100 for people of African or African Caribbean heritage who have risen to the top of their profession.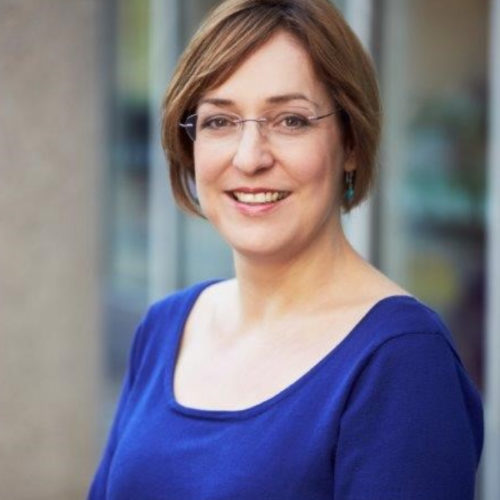 Sarah Atkinson has been CEO of the Social Mobility Foundation since January 2020. The SMF is a proud PRIME partner, supporting students from across the UK to access work experience and internships, skills and careers sessions, mentoring from volunteer law professionals and help with applications for university and graduate pipeline opportunities. The SMF works with employers to benchmark their practice through the Social Mobility Employer Index, and advocates for social mobility through the Department for Opportunities.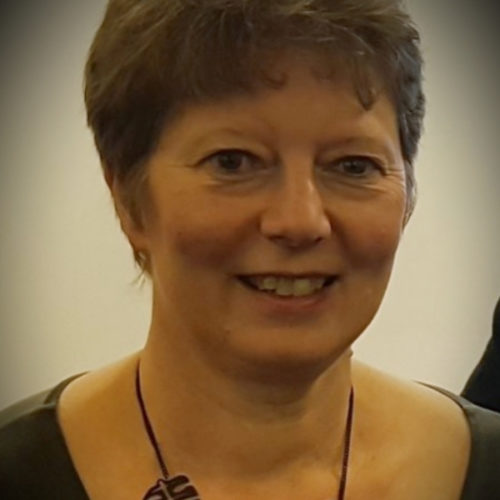 Siân has worked for the Solicitors Regulation Authority since 2010, advising the organisation on equality and diversity matters and working across the legal profession to promote diversity and inclusion. Before joining the SRA, Sian worked as a solicitor for the Commission for Racial Equality, advising on individual claims of racial discrimination and compliance with the public sector equality duties.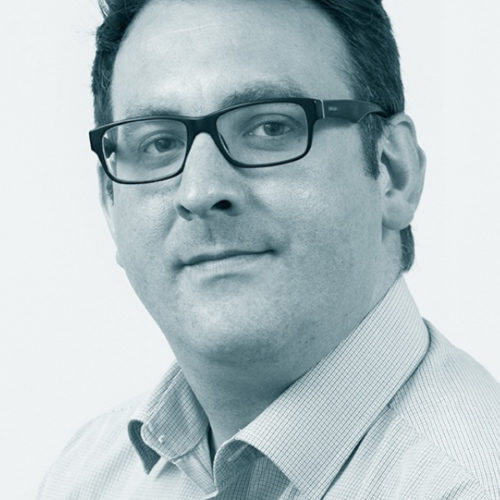 Nik is Chief Executive of the Bridge Group, with overall responsibility for strategy, fundraising and compliance. He has also led many of the Charity's research programmes and is involved directly with commissioned projects, mainly with employers. Nik has particular expertise in quantitative research methods, and in translating research findings into practical policy recommendations. Nik's recent clients include the BBC, the Cabinet Office and Linklaters; he has also advised the government on equality, diversity and inclusion and often plays a leading role in presenting Bridge Group findings to audiences across sectors. Nik is a trustee of the Unite Foundation, on the KPMG Inclusive Leadership Board, and a member of the new Social Mobility Taskforce.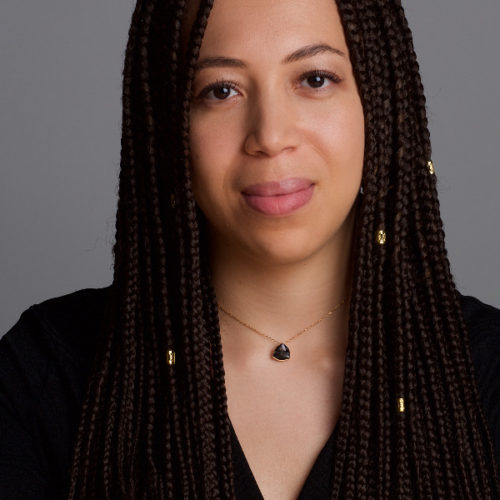 Naomi Kellman is Rare's Senior Manager for Schools and Universities. She joined Rare in 2011 and founded Target Oxbridge, a programme that has helped over 300 Black African and Caribbean students secure Oxbridge offers. Naomi spent 2012 – 2015 working on education policy at the Department for Education and the Treasury. She has co-founded the BAME Fast Stream Network and the Oxford Black Alumni Network and has made appearances on national news channels to discuss diversity in education and recruitment. She is a member of the Foundation Oxford Advisory Group and the University of Oxford History Faculty's External Advisory Panel.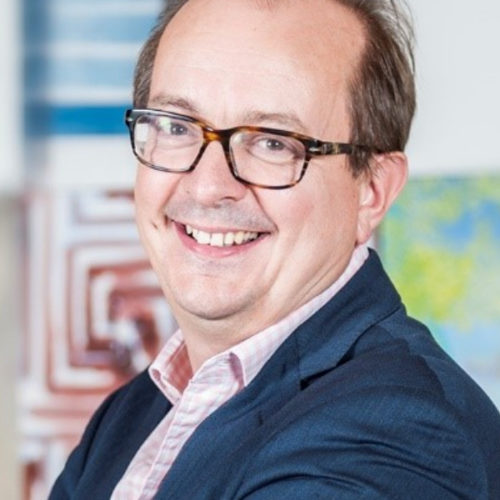 For 25 years' Simon has worked in Talent Acquisition, in recent years his focus has been on building Inclusion and Belonging to support progression and retention of diverse talent.
He was Honorary Vice-President of the Institute of Student Employers with a brief to shape the apprenticeship strategy for its' members.
He is an Honorary Teaching Fellow as part of the 'Leaders in Residence' programme at Lancaster University.
He is one of the Delivery Partners for a Govt commissioned taskforce with the City of London Corporation to set up and run a new body to boost socio-economic diversity at senior levels in UK financial and professional services.
He is Deputy Chair for the Apprentice Diversity Champions Network (ADCN). The network supports the Government's commitment to Diversity within and through Apprenticeships.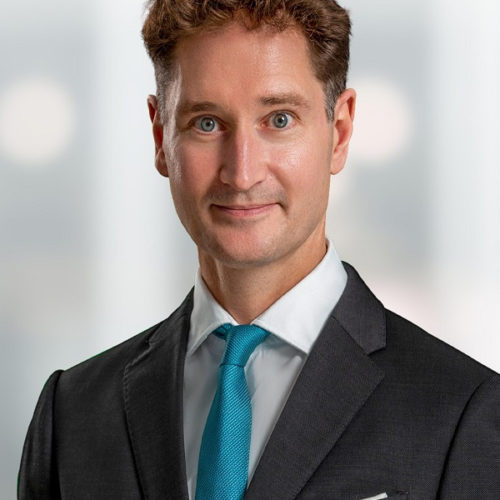 Nick Scott joined Brodies in 1999, returning to Scotland from London where he trained with Clifford Chance. A member of the firm's strategic and operational boards since 2004 and head of real estate since 2010, he became Brodies' managing partner in 2018, and was re-elected in 2021 to serve a second term in the role.
In 2018 Nick become a board member of PRIME; he was recently re-elected to serve a further term in that role.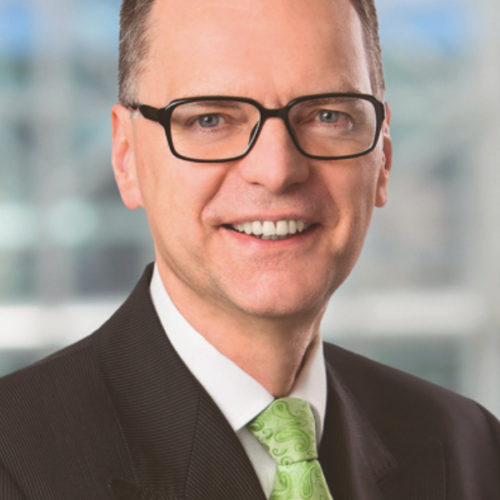 Nicholas was born in a rural and largely working class village in Lincolnshire and was the first member of his extended family to go to university. He began his legal career working in-house before moving into private practice as a partner with what was to become CMS.
He joined Hogan Lovells in 2000 and served as the global Chair of the firm from 2012-2018, retiring from the partnership the following year. He is now a Senior Counsel consultant to the firm. In June 2021, he became Interim Head of Legal at The Crown Estate
Nicholas is committed to increasing diversity and social inclusion. He is a member of numerous related bodies, and is a Trustee and past Chair of Making the Leap, as well as the Executive Chair of PRIME. He is also an Independent Member of the Council of the University of Exeter.
Nicholas, and Hogan Lovells, believe that access to the legal profession must be open and fair, and that perceived and actual barriers that deter talented individuals must be removed.
Hogan Lovells are signatories of the Social Mobility Compact, and founding members of both PRIME and the Pathways programmes, focused on social mobility within the legal sector in partnership with The Sutton Trust.
Since 2008 the firm has hosted 28 open days and 13 work experience programmes, through Ladder to Law, a bespoke programme which started in 2010. In that time more than 240 students have attended workshops, open days, and work experience programmes. Students are all from state schools and will have one or more contextual flag. Since PRIME was founded in 2011, the firm has provided work experience to over 200 Year 12 students through the Pathways to Law programme.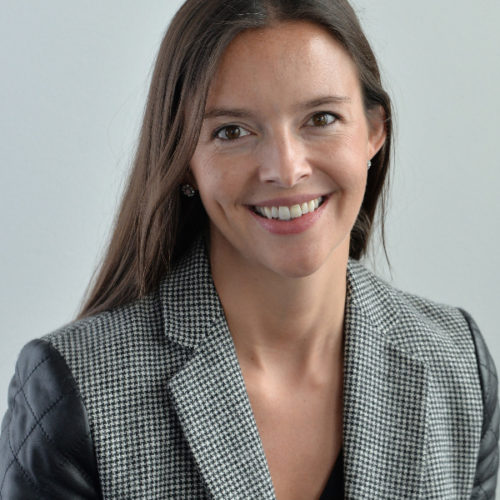 Sarah is Chief Legal Officer at KFC (Yum! Brands - UK & Europe) a multi-billion pound business with over 1500 restaurants across the region and employs 40,000 people. Prior to KFC, Sarah worked as a corporate solicitor at CMS LLP (London) advising on international M&A for a range of sectors and then moved in-house to BT plc. Sarah joined the BT Global major deals team and the moved to BT Consumer to the role of Chief Counsel (Commercial and Operations).
Sarah plays an active role in driving social mobility and diversity in business and is a board member of PRIME and a trustee of SMBP. She is also on the Advisory Committee of Karikuri. Outside work, Sarah spends her free time enjoying the outdoors as much as she can and chasing around after her 3 year-old twins!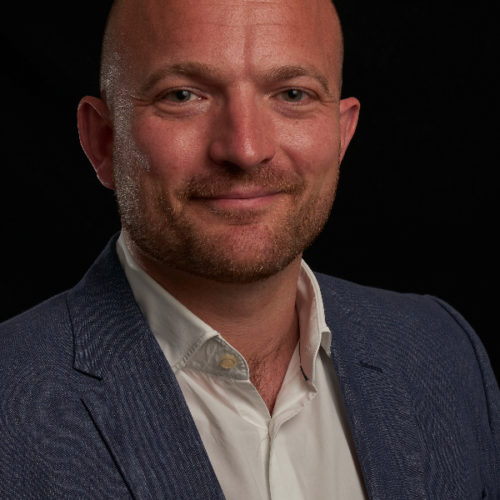 Chris is the Founder of leading diversity talent development platform Aspiring Solicitors that helps thousands of diverse aspiring solicitors to secure vacation schemes and training contracts. Prior to founding Aspiring Solicitors, Chris was a corporate solicitor at a leading international law firm having trained with a US law firm earlier in his career.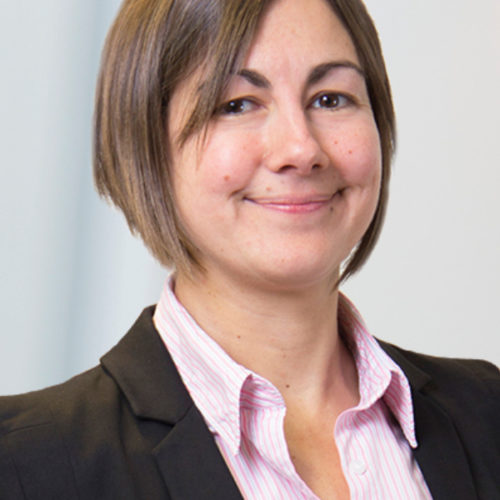 Jen Baird has worked in recruitment for nearly 20 years, with 13 years' experience within management consulting and the legal sector. She has been with for Hogan Lovells for 6 years, and currently looks after their graduate recruitment programmes for the London and Birmingham offices. Before joining Hogan Lovells, Jen worked for Linklaters in their graduate recruitment team. Prior to this, she has worked for both Oliver Wyman and McKinsey.
Jen's passion is helping aspiring lawyers to reach their potential, by providing support and guidance on our recruitment and selection process.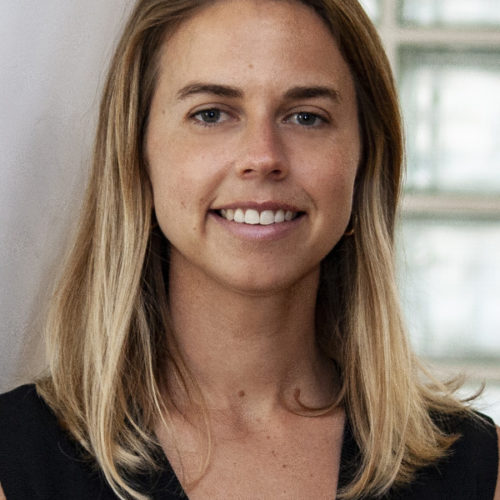 Katie is the Head of Social Impact at Forage. Forage partners with leading organisations (including PRIME and law firms such as Ashurst, HSF & Pinsent Masons) to provide free virtual work experience programmes to students. Forage seeks to level the playing field by providing equal access to opportunity to all students, no matter their background.
Prior to Forage, Katie was a lawyer for over five years in private practice with Ashurst and at community legal centres.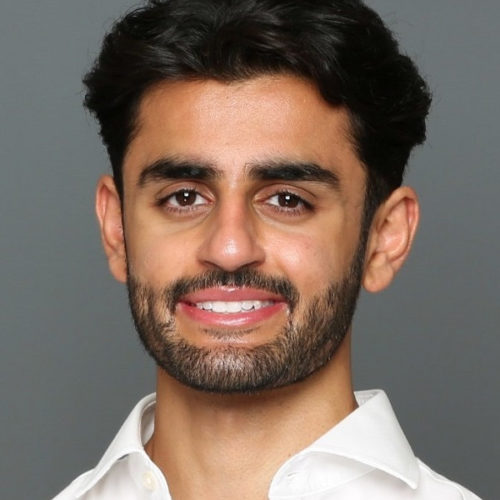 Arun is a trainee solicitor and PRIME trustee. He grew up in Birmingham and discovered his interest in pursuing law during sixth-form. After struggling to gain access to the profession, Arun managed to secure a work experience programme through PRIME. His goal now is to give back to the community by making sure that those from underprivileged backgrounds have the opportunity to succeed in the legal sphere.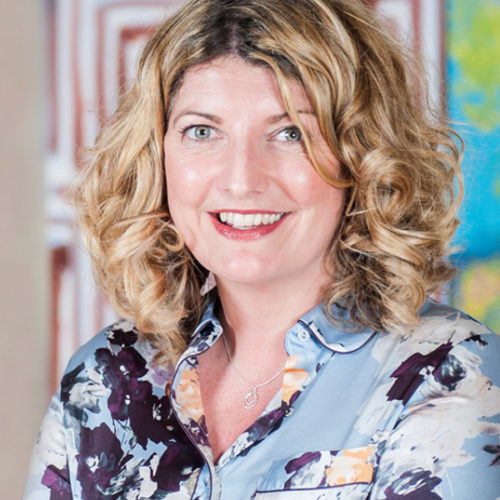 State school educated in Glasgow, first in her family to attend university, Deborah was fortunate to study Law and her Post-Graduate Diploma in Legal Practice at Glasgow University. On qualification she spent 10 years working in London, initially practising as a Corporate solicitor with McGrigors, before moving into Learning & Development and Early Talent roles with McGrigors and latterly Pinsent Masons (following a merger).
Over the past 15+ years Deborah has focused on recruitment and talent development, with a particular passion for ensuring the newest recruits are set up for success. Increasing diversity within the profession has always been close to her heart - supporting initiatives like PRIME to thrive, continues to be a career highlight. She is current Board Chair of the Institute of Student Employers.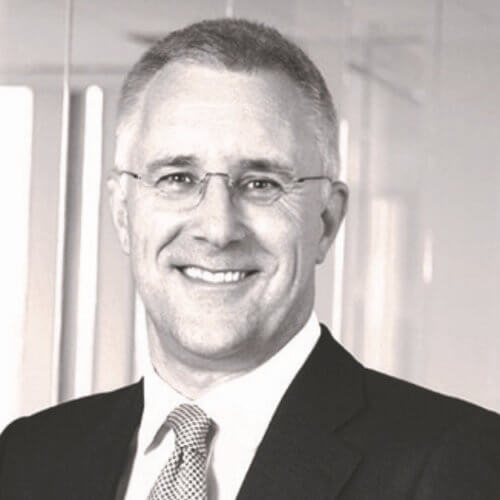 Tim was firmwide Graduate Recruitment partner for 6 years and now co-heads the firm's Social Inclusivity & Ethnicity group. He is a Trustee of The Bridge Group and Aspiring Solicitors Foundation and chairs the Advisory Board to PRIME.
BCLP is a global law firm with 1,400 lawyers across 31 offices in Europe, Asia, the Middle East and North America.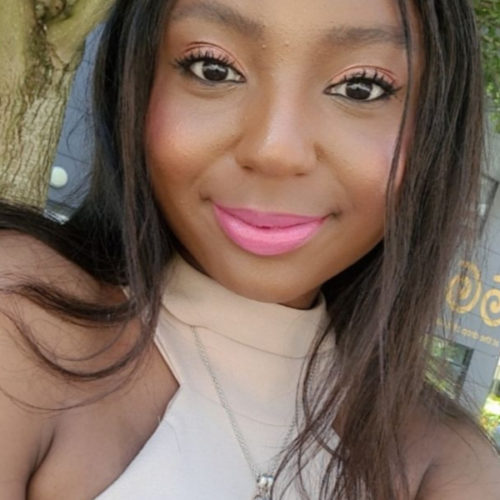 Brigitte moved from Germany to the UK in 2018 to pursue a legal career. In summer 2021, she graduated with First Class Honours in Law with International Arbitration from Brunel University London. She currently works as a Paralegal at Freshfields Bruckhaus Deringer. Brigitte is also a Black Interns Matter Brand Ambassador for The Stephen James Partnership as she is very passionate about making the legal profession more accessible for black aspiring lawyers.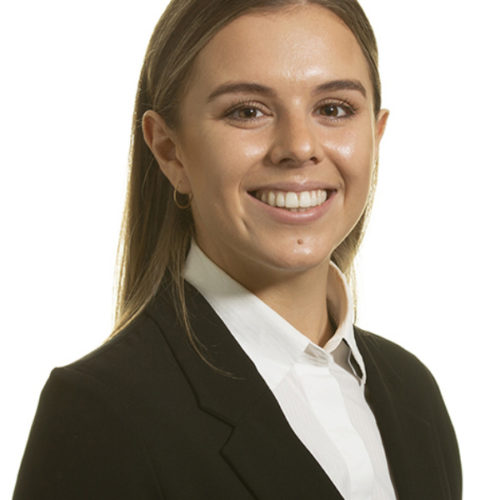 Georgia is a qualified solicitor and alumni member of Aspiring Solicitors. Having recently completed her training contract she is now practising as a commercial solicitor at Womble Bond Dickinson (UK) LLP.
Her journey to securing a training contract was not without its challenges. Being state school educated, attending a non-Russell Group university and being a first generation lawyer each played a part in creating barriers to entering the legal profession.
She hopes that sharing her experiences will help to effect change and will inspire those who may otherwise feel discouraged from pursuing a career in law.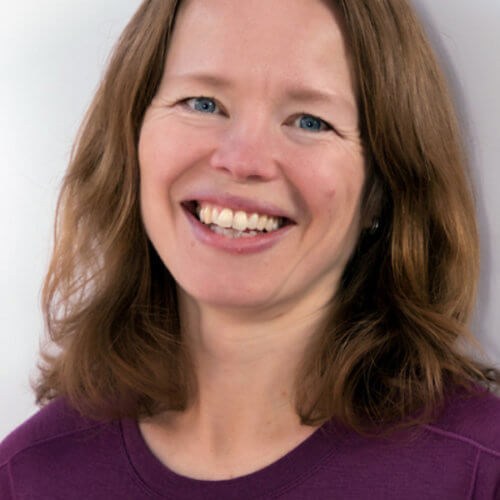 Toni Kent is a professional speaker, compere and stand up comedian who has the rare combination of 20+ years IT industry experience and the ability to entertain corporate audiences with honest, humorous insights into social mobility.
She is the official event compere for Smart Works Reading – a charity that helps disadvantaged women return to the workplace.
Alongside her performing duties, Toni ghost writes for senior leaders and delivers workshops on embracing change when it feels risky. She also hosts the podcast 'university, challenged' which champions the career success stories of people who took a non-graduate route.