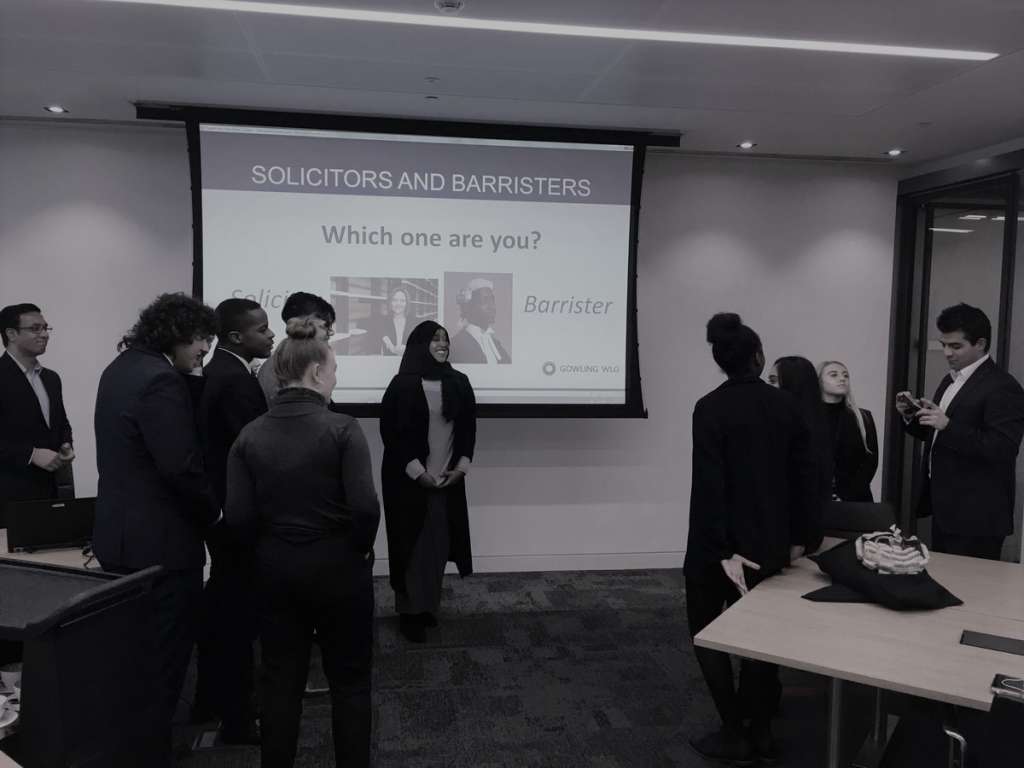 A research study by the Social Mobility Pledge has reported that 60% of workers aged 35 to 64 believe economically disadvantaged people in the generation below them have a harder time progressing in their careers than those from the generation above. Put another way, they believe that young people today face a "class ceiling" in attempting to secure jobs and promotions.
Having returned to their schools and colleges, the thoughts of many will have turned to securing work over the long summer break. Some may also be thinking about what to do after leaving education. It can be a stressful time with a mixture of anxiety and excitement. Applicants are tested in all sorts of ways, but, sadly, all too often this still includes subconscious assessment, by those choosing from candidates, of factors for which candidates are neither responsible nor which indicate their true return on investment by the organisation: the "class ceiling". 
In June 2015, the Social Mobility and Child Poverty Commission published a report which found that an unofficial "poshness test" was operating in top banks, law firms and accounting firms. This test discriminated against people who didn't come from a small circle of highly selective, usually private, schools. People from less "socially privileged" backgrounds seldom got to interview, and if they did, they were seldom selected.
This reputation has lingered, especially for City law. But reputations and perceptions (or, often, preconceptions) lag facts. And City law has done a lot to move the needle on social mobility – with some noteworthy success. The profession has made tangible progress and deserves recognition for that. A recent report by the Bridge Group showed that people from disadvantaged socio-economic backgrounds are more likely to be found among the highest performers in the law firms studied. This finding is in line with a number of studies done by Aspirant Analytics which show that people who get good grades from low-performing schools are disproportionately likely to become good lawyers. That reality applies across the business world. Society is full of so-called disadvantaged over-achievers.
Extending opportunity to all represents not only the right thing to do morally and politically but it also makes good business sense.  
So, how have law firms addressed the issue? First, the inputs. Law firms have invested significantly in social mobility initiatives. Over 60 firms participate in PRIME, which requires them to offer a substantial amount of meaningful work experience to sixth formers from disadvantaged socio-economic backgrounds. Around 1,000 students gain work experience in this way each year. 
Firms have also embraced outreach initiatives. Aspiring Solicitors, Rare, SEO and the Sutton Trust, for example, all run programmes to enable young people from under-represented backgrounds to get into City law. 
And then there is contextual recruitment. Almost all of the top law firms – and quite a lot of the smaller ones – now contextualise achievement. Put simply, five years ago an ambitious candidate with good but not extraordinary grades who had worked in a supermarket to help with the family finances but lacked other relevant work (because she or he didn't have a relative or neighbour in the profession who could get her or him a work placement) generally got left on the "maybe" pile. That candidate was passed over in favour of candidates with similar grades but snazzier work experience, more impressive extra-curricular activities or slicker answers to application form questions. That has changed. Today, the same candidate is being highlighted as being a "disadvantaged outperformer" – "Look, this person got AAB from a school where the average grades were DDE. That is seriously impressive". 
The impacts of all this activity are clear.  Rare's latest research shows that 30% of applicants to top law firms have at least one contextual flag (i.e. they attended a secondary school in the bottom 40% by performance, were on Free School Meals, were in care, a refugee, young parent or registered carer, or have a combination of measures indicative of coming from a low income background); 28% of future trainees hired in 2017-18 have at least one contextual flag; 6% of future trainees were hired on the basis of contextual adjustment – that is, they definitely would not even have been interviewed without the contextual data. (Of course, the contextual data is a factor in decision-making for many more).  
These numbers are, in their own quiet way, encouraging and they show a real commitment on the part of many in the profession to change the traditional routes to entry.  
The first thing to note from these statistics is that law firm recruitment practices now mean that young people from lower socio-economic backgrounds are only very slightly less likely to be taken on  than those from higher socio-economic backgrounds: 30% of applicants and 28% of hires have a social mobility "flag"; 70% of applicants and 72% of hires do not. This is not the picture that we saw three years ago – a combination of the use of contextual data, increased awareness, greater outreach, sharing of best practice and better assessment processes has had a clear and positive impact. 
Secondly, the overall number of 28% of hires reflects the hard work law firms have put in – and law in the UK compares reasonably well with other industries and geographies. 17% of applicants to top UK law firms were eligible for Free School Meals (that is, they had a household income below £16,500): the number for top accounting firms is 12%. The number of people from lower socio-economic backgrounds on the Civil Service Fast Stream, meanwhile, is under 10%. And looking abroad to a similar educational and legal system, UK law firms are getting more than twice as many applicants from the bottom 40% of schools by performance – 17% of UK law firm applicants, but only 7% of their Australian counterparts, attended these flagged schools.  
Of course, it is evident that there remains plenty to do. There is substantial variation between law firms around that 28% – some are better than others. And more profoundly, 28% isn't reflective of society. The number should be much higher. Specifically, there are 1,000 schools in England whose alumni produce no applications at all to top law firms. That is, there are 1,000 schools – around a third of the total – whose students right now have literally no chance at all of becoming a City lawyer. That cannot be right and we have to address it.  But that requires action by many not just the few – inside and outside the profession. 
The Bridge Group report also highlighted a further challenge for City law. Graduates we have attracted and hire from lower socio-economic groups are likely to leave more quickly than those joining from more traditional backgrounds. This finding does not necessarily reflect an unwelcoming environment at law firms but rather the existence of often innocent "micro-aggressions" in firms where accent, life experience, holidays and interests remain a real dividing line for many. It is evident that law firms need to engage with the important challenge of ensuring genuine cultural inclusion if the success in opening up entry to the profession is not to be undermined by poor retention. 
What conclusions can we draw?  Well, clearly the attention, money and time spent on social mobility have produced real results. Law firms' intakes do not look like they looked ten years ago and moreover the recruits from disadvantaged socio-economic backgrounds are disproportionately represented amongst the highest performers. So both the possibility of actually managing to increase, and the business case for increasing, social diversity are clear. Those conversations – 'oh, it's an intractable problem – only the government can fix it' and 'I am all for diversity but we cannot drop our standards and you know, they just aren't quite…' are over.  And not before time. Better still, they're being replaced by 'how do we make our culture truly inclusive?' and, to mention one PRIME initiative, 'how do we hit the cold spots, the places where there really isn't any social mobility?' .
Given all this, it occurs to us that perhaps a little less criticism of, and self-flagellation by, City lawyers and the profession might be in order. Just as we all now contextualise candidates, we ought also to put our own efforts into context. And that context is, probably, a B+, up from perhaps a C- five years ago. The profession has come a long way and it compares well with others but we can't yet call ourselves excellent.  Whilst we work on that, we encourage "UK Plc" to join us on the journey and to do much more to extend opportunity to those to whom it is presently denied. It can be done. We have shown that.  
The long-term benefit to individual businesses and to communities of recruiting (and retaining) employees from non-traditional backgrounds, who may go on to become managers and owners, is enormous. Business does not operate in a vacuum. It is part of our socio-economic fabric and it can and must play its part in ending the exclusionary practices which disadvantage individuals, business and society as a whole.  
Nicholas Cheffings, Chair of PRIME and partner, Hogan Lovells
Raph Mokades, founder and MD of Rare Recruitment