We hear from Lewis Silkin about why they set up an apprenticeship scheme and speak to two apprentices, A.J Wynter and Angel Skyers, about why they have chosen this route into a career in law.
Why we wanted an apprenticeship scheme
We set up an apprenticeship scheme this year as part of our commitment to widen access to the legal profession by creating opportunities for young people to gain experience and begin careers in law. By introducing an alternative route to qualifying at Lewis Silkin, we hope to recruit and develop talented young people who for whatever reason, do not want to go to university.
This year, we found that we attracted initial applications from a more diverse range of candidates for our Solicitor Apprenticeship than for our Training Contract positions. We also took steps to remove and minimise barriers to success that candidates from BAME and/or lower socioeconomic backgrounds may face within the recruitment process to ensure that we are able to recognise top talent at every stage.  
The recruitment processes
We opened applications for our apprenticeship in March, so the process was run entirely virtually this year. It consisted of the following stages:
Online application form and CV
Telephone interview
Virtual assessment day consisting of a written exercise, prioritisation task and video interview
Final stage interview via video call
We took several steps to attract a diverse range of candidates and to ensure the recruitment process did not present unfair barriers to candidates from lower socioeconomic backgrounds. 
We used contextual recruitment, looking at average school grades to identify high achievers from low performing schools.
We profiled BAME members of staff the apprenticeship recruitment page. We are also working on improving visibility of BAME colleagues across our website more broadly.
We measured diversity statistics at every stage of the recruitment process to check our shortlists were representative of the diverse pool of initial applicants.
All stages of the process were strength-based, rather than experience-based, recognising that candidates from lower socioeconomic backgrounds may be less able to access work experience in our sector.
Experience from different areas of life were weighted equally in our mark schemes. We emphasised that candidates could draw from caring responsibilities, work experience, employment, volunteering, extra curriculars activities etc. to answer competency questions.
We provided clear guidance to candidates to help them prepare for each stage. This included things to consider in relation to interview topics, guidance on how to find and use information for the practical tasks, details on what the interviewers were looking for, and and general tips on performing well.
Welcoming our apprentices
Our apprentices joined us on a part-time basis (two days a week) in September. They are both working remotely, and we have prepared a virtual induction schedule for their first few weeks.
We've developed a comprehensive training programme of soft skills to help them make the transition from school to the office. This includes training on office etiquette, effective communication, giving and receiving feedback, personal brand and time management. We've started from the basics, being mindful that what may seem obvious after a couple of years' office experience may not be to those just beginning their careers. 
Our apprentices are supported by a broad network of mentors and buddies to help them settle in to the office and achieve their full potential. This is even more important during this period of home working.
We have provided office equipment including screens and office chairs and we have also offered a £350 joining bonus to help them with the initial costs of starting a job, such as workwear and transportation costs.
Feedback from our apprentices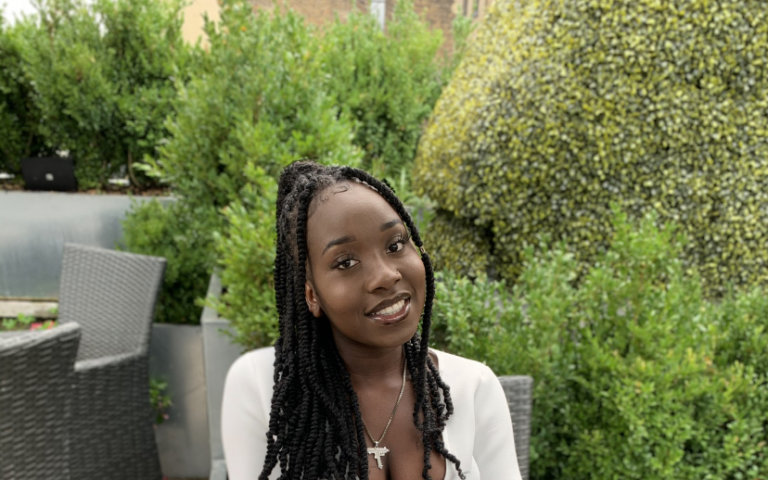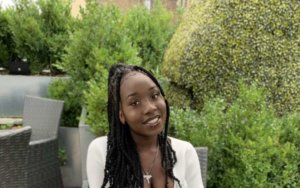 A.J Wynter
I decided to pursue a career in Law because I believe law is fundamental in most areas of society and life, I wanted to be a part of a cohort that can incite change and have a great impact and influence on the world.
Starting my journey into law from such a young age allows me to be constantly challenged and receive personal fulfilment from knowing how intellectually rewarding a career in Law is. I chose a degree apprenticeship because of the equal balance between practical experience within a law firm and the exceptional qualifications from attending University. It allows me to learn the theory but actively take part in the practical side, as well as get paid during the process; and not receive one bit of debt!
Due to Covid-19 the usual process took longer than usual; however, it was approximately five stages, which consisted of the initial written application, a prioritisation task and various interviews. For all of these stages I conducted intense research into the process of them, what type of questions I would expect and examples of good ways in which to answer them. I done practice tests as well as asked family members who are in the same profession for advice.
When I received the news that I was successful, I was extremely elated and quite overwhelmed especially due to all the uncertainty that Covid brought on, and effort I had put into every stage. It's a big achievement to even advance through to the first stage, especially when apprenticeships are gradually becoming, more competitive; let alone be 1 out of the 2 people that was chosen.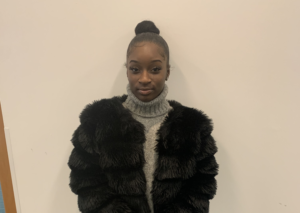 Angel Skyers
I am one of the first Solicitor Apprentices for Lewis Silkin, starting in September 2020.I have started my journey in the Corporate team and will continue this journey as a Solicitor Apprentice for the next six years, gaining experience in various departments. I am also studying for my Law degree with BPP university, obtaining knowledge and experience from this apprenticeship scheme. I chose to become an apprentice as I believe it is the most beneficial route as I can gain knowledge practically as well as theoretically.
The recruitment process for a solicitor apprenticeship is honestly much harder than applying for University. It also takes a lot of preparation for each stage. It is a long process, it includes around five stages. Each stage varies from interviews to tasks. In order to prepare for each stage, ensure you thoroughly do your research on the firm you are applying for. Also do research on the people who are interviewing you so you can engage and ask them questions about their job role. To prepare for tasks you must make sure you do a lot of practicing of that specific task; the firm should send you some prep for this. On top of this, basic speaking skills need to practice so that the answers you give to specific questions they have given you to prepare for are naturally said instead of being scripted. Overall, prepare, prepare, prepare!
Despite the long hours spent on reciting my answers, and the practising of tasks given, I was so overwhelmed that I was accepted to Lewis Silkin. That feeling of accomplishment is out of this world. Solicitor apprenticeships are in high demand so the harder you work and the more time and effort you put into your interviews the better chance you have at being selected. When you are selected it makes you feel great to know that so many people have applied yet you can stand out against others; such an amazing feeling. Also, to know that you have a solid platform for your career for the next six years brings a feeling of stability; all the hard work pays off in the end.
A.J and Angel's top tips for apprenticeship applicants
Prepare – research what type of interview you will be having, is it behavioural, cognitive etc? Prepare practice answers and notes that will help you remember good scenarios that may elevate or differentiate you in the interview.
Research – Gain as much knowledge on the firm as you can, their history, achievements, aims and the criteria needed for your job description. (Make sure your answers reflect this). Also use the firm's website to do research on the people interviewing you, so you seem proactive and interested.
Build on your current affairs knowledge, follow the firm's social media platforms so you are constantly aware of their current affairs as well.
Be confident, even if you're nervous. Always articulate yourself adequately.
Be very engaged, proactive and inquisitive, always ask your interviewee's questions and the end.
If you're thinking of applying for a Solicitor Apprenticeship, you can find more information on the scheme and what it's like to work at Lewis Silkin here on our recruitment page.